6 Ways to relieve agency growing pains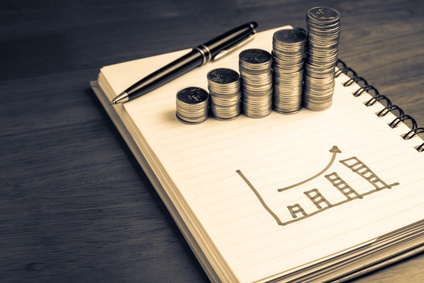 Ouch! We feel your pain, not physically…more empathically. Because, even though we're a technology company, we've experienced those growing pains. We realise that it isn't easy to be at a stage where you need to decide when or even how to expand your company.
There is a certain comfort with being "small" – like being a close-knit family. However as your agency grows, it reaches a point where you need to take on a more strategic role to ensure continued growth. Evolving into a full-service global agency with multiple departments that need to be synergised – is an art in itself. It doesn't happen overnight.
Here we offer six effective solutions to managing a growing agency team:
Hire the best talent
David Ogilvy, "The Father of Advertising", said: "If each of us hires people who are smaller than we are, we shall become a company of dwarfs. But if each of us hires people who are bigger than we are, we shall become a company of giants".
This is true today as it ever was. Building a talented and dedicated team is crucial for the successful growth of any agency. Of course, it isn't an easy task. It can take weeks if not months to fill positions, but if you want the very best you need to persevere.
Establish new ways of communicating
One of the most common growing pains an agency will encounter when experiencing growth is poor internal communication. Failing to implement the necessary processes to allow for smooth company-wide communication can lead to inefficiencies, confusion and a lack of focus.
For example, it may have once been efficient for you to resolve a problem by approaching a colleague at their desk but as your agency expands this may no longer be practical. Remote workers, an increased workload and the need to track and report on progress, all come into play as agencies grow. The old way of communicating is no longer feasible and instead you have to establish a new way of communicating – a way that specifically meets the requirements of your agency.
Define work processes
As your agency grows, it is important to take the time to define new or emerging workflows. Is this the most efficient workflow for that project? Should we use this process when working on all campaigns? Do we need that person to approve assets too? These are all the types of questions you should be considering and preferably, acting on during the expansion period.
Overcomplicating work processes at this stage can be a costly mistake to make. For example, work needn't have to go through 10 approvals to be signed off. A streamlined workflow will allow employees to report to one or at the most two members of the management team – paving the way for relationship building, simplifying day-to-day operations and keeping important information flowing freely throughout the agency.
Build a vision
A vision, to put it simply, is a picture of what success will be at a particular time in the future. As your agency grows, it becomes even more important to have a clear vision of where your agency is going and how it plans to get there.
Get the agency "change ready". Redesign agency processes to drive the strategy. Build client-focused teams and importantly, align your employee programs with the agency's vision. Each and every employee needs to know what the agency's vision is if they are to play a role in its continued growth.
Build a culture
A company culture will often take shape when the headcount of employees is at single digits. Founders, CEO's and the first employees work closely together at this stage to make important decisions and possibly unbeknownst to them, lay the foundation for the company's future values.
Obviously, as the agency expands and processes change it becomes harder to stay true to those early values. Similar to establishing a clear vision for your agency, it is also vital that you define your agency's values and decide how these can be executed company-wide to help you build a solid culture.
Stay nimble
It is inevitable that some unexpected problems will show up along the way; each time they do, you need to use it as a learning curve – learn, take charge and provide a solution. Of course, having the tools/technologies in place that are flexible enough to cope with any unforeseen hurdles will enable you to get to that solution quicker and perhaps, avoid meeting those pitfalls in the first place.
Adopting a work management solution that is fully customizable and scalable and crucially, meets your agency's specific requirements is a must for the continued growth of your agency.
Screendragon's powerful and configurable software has transformed process and resource management for agencies like JWT and McCann, and leading global clients such as Kellogg's, Kimberly-Clark and BP. To learn more about our scalable solution for agencies, click here for a free demo.