Adapt or Die: What Will a Future Agency Look Like? – Screendragon London Event Recap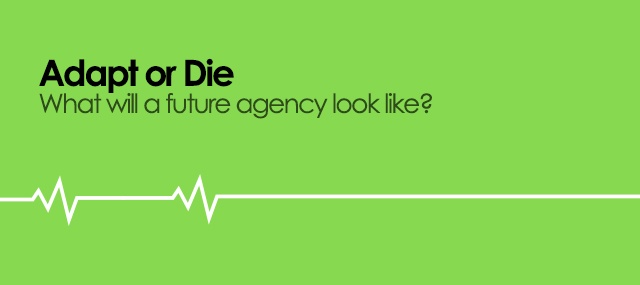 Agencies are taking a hammering lately. They're "too slow", "too expensive" and "not adaptable enough". The in-house agency revolution has further fueled the debate; many brands are asking why they should be paying for external agencies, when they can get the work done in-house seemingly faster, and for less money.
Serving both agency and in-house agency teams, we understand the challenges and triumphs of both. At our London Technology Week event last week "Adapt or Die – What Will a Future Agency Look Like?", we decided to bring both parties together to fight their respective corners – and of course, provide some valuable learnings along the way too.
The innovative surroundings of The Hoxton, Holborn in central London provided the perfect location for the event which catered to agency and in-house agency executives. As we all know, no good debate can start without a hearty breakfast, and we ensured all our panelists and audience members were adequately "fueled" before the lively morning discussion.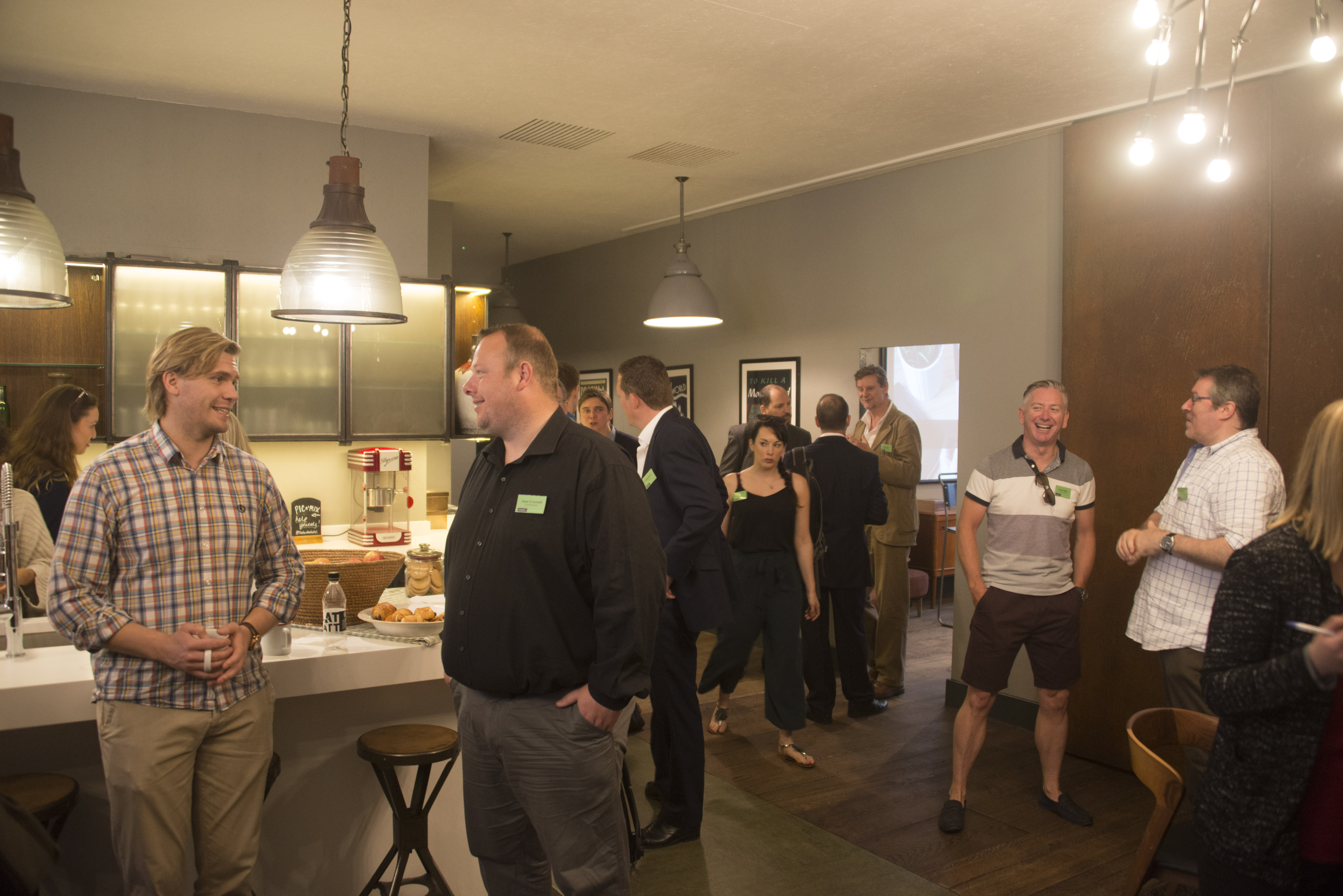 Screendragon guests taking some time to mingle before the panel debate at The Hoxton on Wednesday, June 14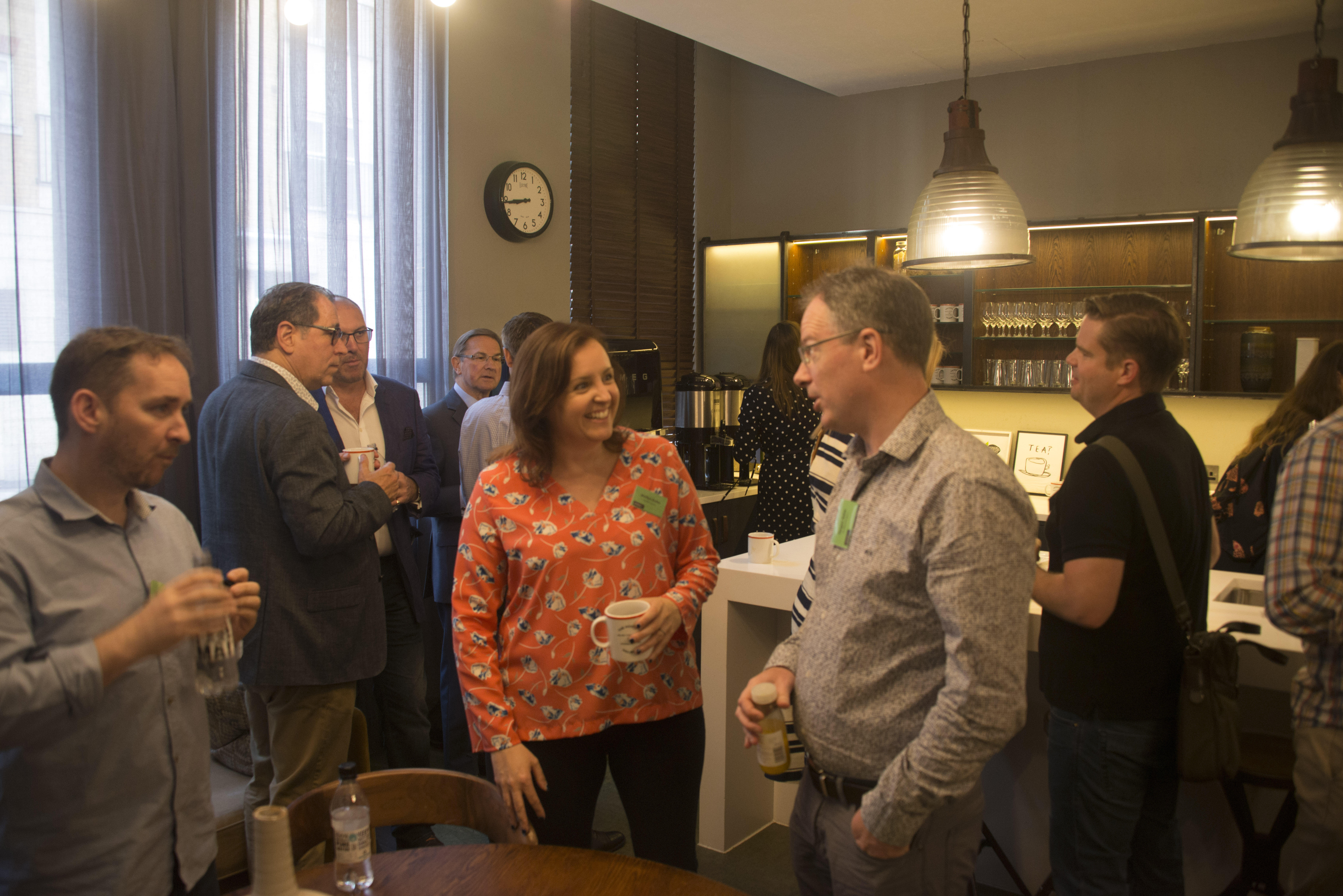 (Left to right) John Briggs, Screendragon CTO & Co-Founder, Marilyn Burke, IT Operations Manager at MullenLowe and Fergus Ashe, Screendragon COO at The Hoxton on Wednesday last
We were lucky enough to have some of the leading industry experts on our panel for the debate. James Heimers, CRM Planning and Insight Manager at Virgin Atlantic, kicked off the debate by sharing his insights on Virgin Atlantic's move towards an in-house/hybrid agency model – a journey which many brands have experienced of late or perhaps, are on the cusp of experiencing. Without any prompting (we promise!), he credited Screendragon software for supporting Virgin Atlantic's transition from a full-service agency model to a new hybrid model where a new in-house agency organization manages and executes email, CRM and other digital activities while continuing to collaborate with agencies on other parts of Virgin Atlantic's marketing mix. James highlighted speed of change and agility as being the key drivers for bringing services in-house.
Ian Douglas, COO at MullenLowe, represented the agency side. He touched on some of the similarities and differences between external agencies and in-house agencies. Ian stressed the value that agencies can bring to the table given their diverse skill set and experience in translating brand messaging across channels. He also recognised the importance of adequately testing a concept before putting it to market – this being in reference to the recent Pepsi and Kendall Jenner ad controversy.
Jim Hubbard, Co-Founder at White Door Consulting, came from both the agency and client side of the spectrum. He offered some valuable learnings from his 25+ years of experience driving transformational change in creative organizations. In particular, he highlighted the need for agencies to have a client-retention budget as well as a new business budget. Also, he emphasized the importance of responsibility over responsiveness for agencies.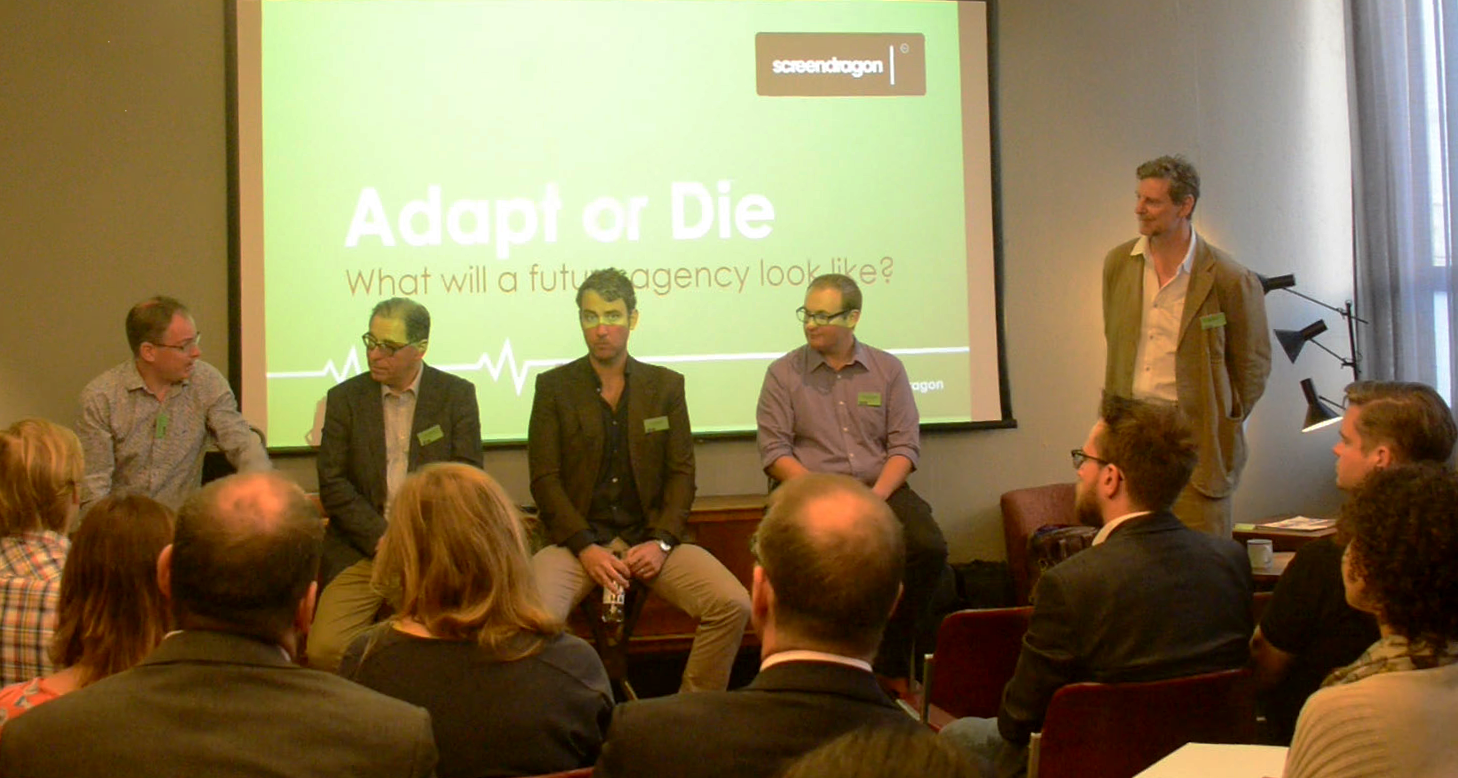 (Left to right) Fergus Ashe, Jim Hubbard, Ian Douglas, James Heimers and Moderator, Jan Quant
Here are some of the key talking points from the panel debate:
Ian Douglas from MullenLowe on the Pepsi and Kendall Jenner fiasco
"It's all down to process and how you test an idea correctly before you put it to market. As an agency you have got to be very careful to make sure you challenge your clients."
---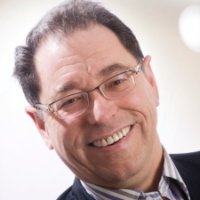 Jim Hubbard from White Door Consulting on the agency-client relationship
"Know the difference between responsiveness and responsibility. Don't make the mistake of being a reactive servant rather than a trusted adviser."
---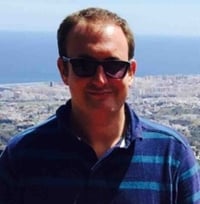 James Heimers from Virgin Atlantic on the in-house agency model
"Improving our speed-to-market by 300%, increasing our customer satisfaction and boosting our net revenue were some of the core drivers for our move to an in-house agency"
---
Many thanks to our panel of experts as well as to all the attendees who joined us on the day. Stay tuned for Screendragon's next event – it's one not to be missed!