Building the Foundations for a Smart Workplace With Workflow Software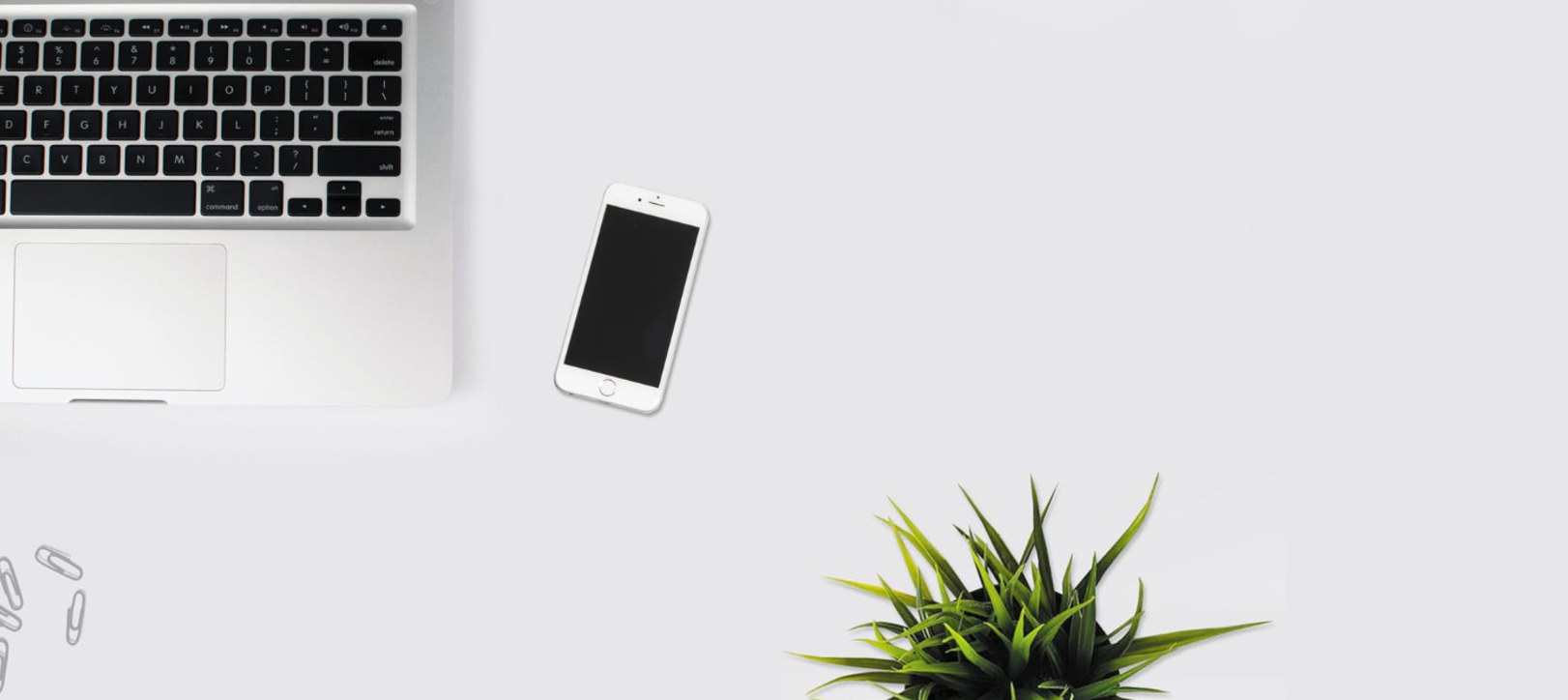 A smart workplace begins with communication and collaboration. You can benefit from smart systems without having to invest large in a new office. The first step is easier than you think..Technology is all around us and continues to entrench itself deeper into every aspect of our lives. The emergence of the internet of things and further dependence on devices paved the way for the creation of the 'Smart workplace' concept. A smart workplace uses technology to connect and engage employees with their work environment and is usually enabled through a fusion of platforms, software and devices.
Is the Smart Workplace Necessary?
Smart workplace has become a central segment in today's business strategy. Businesses are quickly learning that the traditional approach to working is becoming outdated and that employees demand and require current technology to excel at their job.
In Dell and Intel's Future Workforce Study, 82% of millennials said that workplace technology would influence whether they took a new job and 42% were willing to quit their job if they felt that the technology on offer was substandard!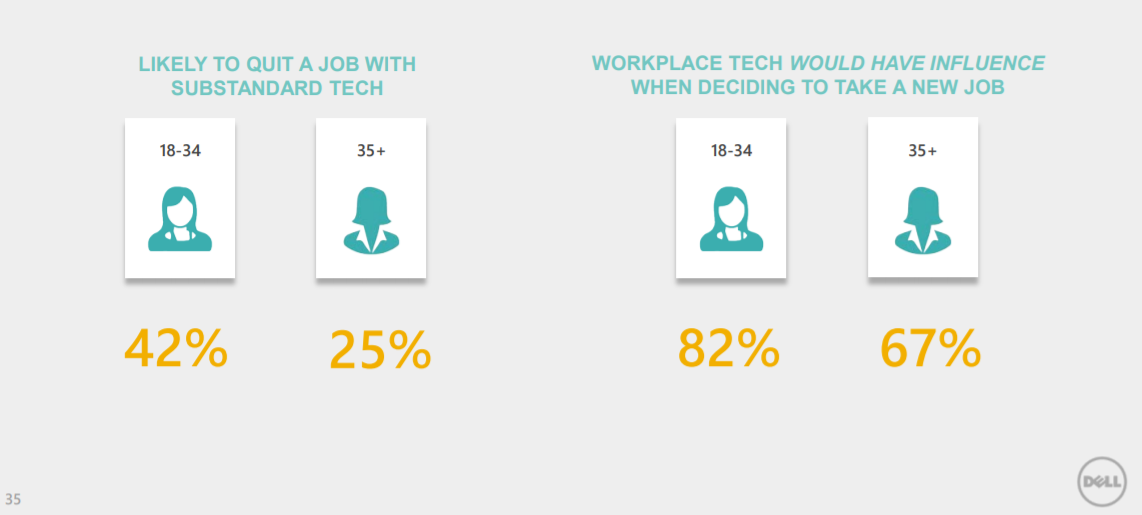 Dell & Intel Future Workforce Study Global Report
Benefits of a Smart Workplace
An intelligent workplace and the services sustaining it have an impact on the efficiency of work, agility for change, employee loyalty and creative spark.
Smart Collaboration
Smart collaboration requires leveraging people and resources in a more proactive and dynamic way. Instead of just letting things happen, smart collaboration using tools such as workflow software, proactively manages relationships and resources to reach a higher level of performance and business intelligence. This method of collaboration improves ability to address complex problems from a variety of perspectives and approaches. Smart collaboration also allows organizations to offer more services, attract more customers, and consequently better retain both employees and customers.
Agile Workforce
The modern business environment demands an agile and continuously evolving workplace. Smart, agile work environments have a firm focus on providing continuous unification between people, information, and processes. Throughout the agile process, user involvement is encouraged, providing visibility & and transparency thus showing the actual progress of projects. The agile method is all about iterative planning, making it very easy to adapt when some requirements change. An agile workforce is a flexible and informed workforce!
Happier Employees
A smart workplace can make everyday tasks easier and more userfriendly. Workflow software can collect data on how staff utilize technology which can help shape your investment plans and give your team everything they need to get their jobs done efficiently. This can nurture a more motivated, healthy and committed workforce.
Creative Spark
Adding new technology can spark creativity and generate new ideas and possibilities. Coming up with new ideas, products and services supported by a collaborative working environment is a great way to drive your business forward. Collaboration across geographic location, department, and skill-sets generate one priceless piece of output: new ideas.
How to Achieve a Smart Workplace With Workflow Software
There are multiple elements of a smart workplace ranging from meeting rooms to smart spaces, but the fundamental component of the smart workplace is technology, and the driving force behind the concept is collaboration. Workflow software supports collaboration by leveraging existing technologies to enable groups to communicate, share, organize, synchronize, solve problems, negotiate, or even compete for the function of completing a task. Here are three recommendations for implementing workflow software and taking the first step towards a smart workplace:
1. Make a business case for workflow software
Among other benefits, workflow software increases productivity, improves budgeting and forecasting and cultivates creativity and collaboration. Even the most cautious of managers should be looking to improve core practices and this means there is always scope for suggesting innovative solutions. If you need a more in-depth business case for a workflow software system, check out Screendragon's ROI guidebook.
2. Define your requirements
Since every project and every team are different, there is no one size fits all. Selecting the right workflow software starts with a clear, honest assessment of what you need. It can be helpful to identify the particular problems you currently have managing projects and workflows. By recognizing where the hazards lie you can more easily focus on software that emphasizes your strengths and mitigates your weaknesses. The first step is to make a list of all the features your team needs. Go through each of the requested features and rank the features in order of importance. Once you've outlined all your requirements for a workflow management system, you can start looking for vendors that match your needs.
3. Communicate the changes and train users
If you proceed with acquiring workflow software, outline a plan that shows how your team will start using the new solution. At this stage, it is highly recommended to schedule training sessions for those that will use the system. Also, make sure you have all the necessary tools, that integrations are completed and that all-important training and on-boarding documents are available. If your team understands how to use the solution, they are much more likely to embrace it and make it a success!
Screendragon's Smart Work Solutions
Screendragon has been helping organizations and agencies like Kellogg's, Virgin Atlantic, Keurig Dr. Pepper, TBWA and MullenLowe to incorporate smart work strategies for more than fifteen years. Our leading workflow software combines powerful functionality with an easy-to-use UX, enabling enterprises, agencies and professional services to work smarter and more cost-effectively.