Briefs for Christmas (again)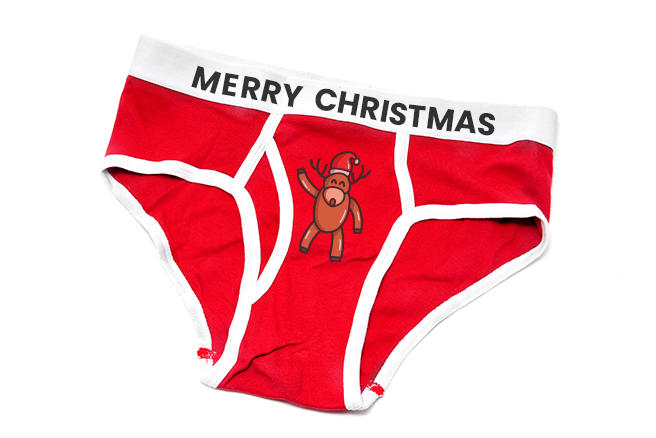 One slightly absurd thing with marketing is that by the time winter comes around, our marketing friends have been working on their Christmas campaigns for months, and are now probably sick of finding original ways of incorporating sleigh-bells, Santa and snowflakes into their winter campaigns. For our marketeers, by the time Christmas Day is finally here, it's like looking at the turkey sandwiches on Boxing Day.
However, planning ahead is paramount to a campaign's success, and some (like British retailer M&S last year), actually start their Christmas campaign more than a year (15 months) before.
In practice, it's not a bad idea – as more time allocated to the research, briefing and conceptualization phases of a project will produce better, more effective ideas – leading to better creative and better campaign results.
Brief Early
Effective research and an understanding of competitive insights that are communicated throughout the project via the brief will pay dividends later when it comes to measuring KPI's. So essentially, it's never too early to start writing the brief to give ample time to refine and distill it down into a comprehensive document which informs and inspires the team.
More Time Allows for More Creative Thinking
The extra time offered by an early project start combined with effective pipeline and resource management means that (if desired) creative teams could potentially work for the same amount of hours, over a longer time frame (dipping in and out of projects as ideas come to them) and working in parallel rather than a traditional serial manner… And as many 'Eureka moments' come out-of-the-blue – rather than when doodling on a layout pad – it increases the likelihood of these 'a-ha moments' of conceptual inspiration occurring.
More Collaboration
Another benefit of planning so far in advance would be to allow time for a greater input from a wider team – one idea can propagate further ideas and crowdsourcing environments (such as our real-time collaboration spaces) can allow a singular place that ideas and concepts can be created, built upon and worked up over this extended period of time.
This combined with the visibility of a team members availability and skillset reduces wasted resources and allows downtime to be allocated towards improving other projects within the agency.
Why Does Agility Still Matter?
The risk of such early planning would be the inability to include latest trends, contemporary themes or topical resonances in the final output – however this can be mitigated by enabling some flexibility within the execution and production phases to retain enough agility to turn the latest styles and insights into a competitive advantage within content and communications.
Generally speaking –"It's not just for Christmas" and planning your marketing well in advance is a good idea. Whether it's for campaigns, or smaller ongoing social communications. Good time makes your good creative great, and your campaign far more effective. Visibility of what's upcoming, buys time and means communications can be proactive to market need, rather than reactive to the deadline – which is why good visibility (like within marketing calendars) is great at getting everyone aligned and thinking ahead on campaigns as a whole rather than just a series of singular executions.
What makes Screendragon AgencyOS™ and MarketingOS™ so effective is that they work beyond simple project management, and are specifically designed to aid in the production of media, agency and brand communications. They include tools like campaign and marketing calendars, planning and resourcing systems, as well as unique crowdsourcing and ideation environments which can't be found elsewhere, and of course, all the tools a marketeer needs for sending great briefs.
Anyway, 'Happy Winterval' to you all, and we hope to see you bright and early in the new year for the planning of next years' projects – by then, there may only be about 52 weeks left until the deadline for the Christmas campaign.
If you want to know more about Screendragon and how it can help to streamline your marketing and agency operations, contact us today and book in for a free personalised demo of Screendragon.