Is The Uber Model The Future For Agencies?
Cannes Ad Lions festival is always a good place to get the latest pulse check on client/agency relationships. At this year's festival one of the quotes that really caught my eye was Keith Weed's – CMO of Unilever. Mr Weed said that fragmentation is 'pulling our brands apart'. He said 'the time when we went to one agency to really manage the whole brand needs to come back in some shape or form'.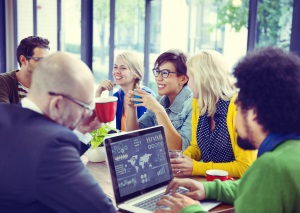 Keith Weed is not alone in his opinion. P&G's CMO has talked about the long tail of agency partners and Clive Sirkin CMO of Kimberly Clark has used the analogy of Uber to highlight how agencies could re-wire how they operate.
Why has this risen to the top agenda for CMOs?
Two key reasons – cost and complexity.
The multiplication of channels and types of agencies specialised in serving those channels has exponentially increased the workload for marketers. Instead of having to deal with 4 partners – creative, strategy, research and media – it's increased to 10 or more.
This has created a massive organisational headache for brands. It's manpower intensive to manage this amount of vendors. Just imagine all the vendor meetings and keeping tabs on status across them all. Plus it's expensive, there are overhead operating costs in all these agencies so working with less should reduce these costs. However, one shouldn't forget that one of the key reasons why marketing teams have upped the number of agencies they work with is to get the expertise and talent that they need to grow their brands. The big agency networks were not as nimble and fleet of foot to develop expertise in the fast changing media world of young consumers so new talents arrived on the market to serve specific needs. The big agencies may have been slow to react to this trend but they are beginning to adapt and have been coming up with new working models to attract and retain customers.
They are putting themselves forward as the 'pain reliever' for the logistical complexity of managing brand campaigns across territories. They are forming dedicated client service teams often hand picking the best talent and putting them in the same physical location. Likewise agile virtual teams are being set up where expertise can be flexibly brought in and out based on needs.
Whatever model is adopted, the most successful teams have an operational management system underpinning their work. These teams need to collaborate closely with colleagues and customers across regions and markets. Work needs to be tracked and shared with others. Fortunately, today's technology does have the power to break down silos and be a bridge across borders. So in the same way Uber is using technology to create a new business model, agencies and clients should also look to leverage technology to innovate how they operate upstream as well as downstream.