GetApp & Software Advice list Screendragon as 'Category Leader' in Workflow Management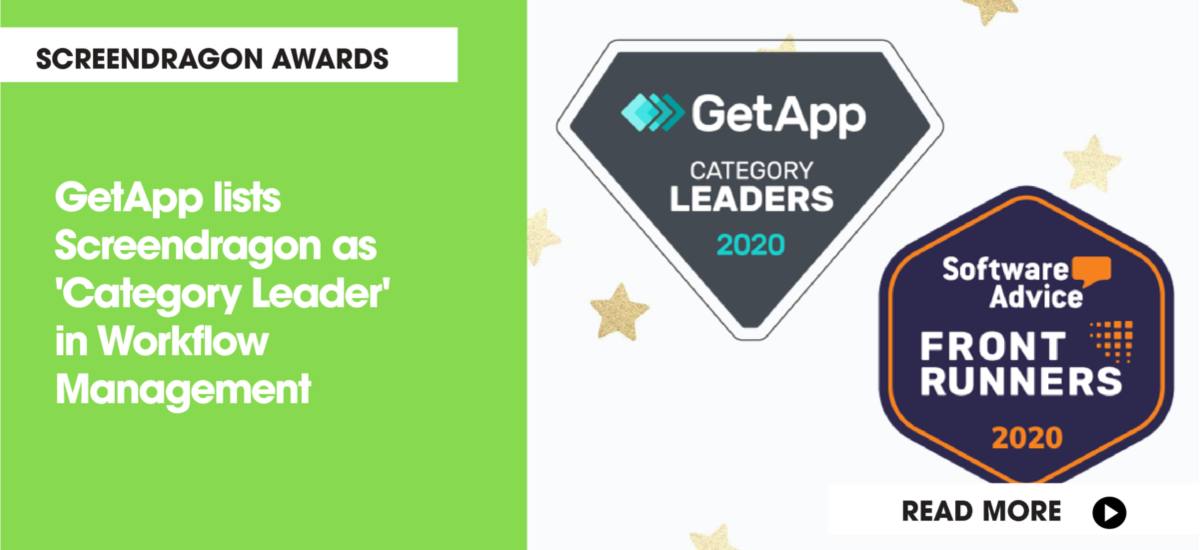 Screendragon is delighted to announce that we have been listed as a 'Category Leader' in workflow management by GetApp and named as a 'Front-runner' by Software Advice in workflow management software and task management software. As you can see below, Screendragon scored in the top right corner of the Software Advice matrix for customer satisfaction and usability.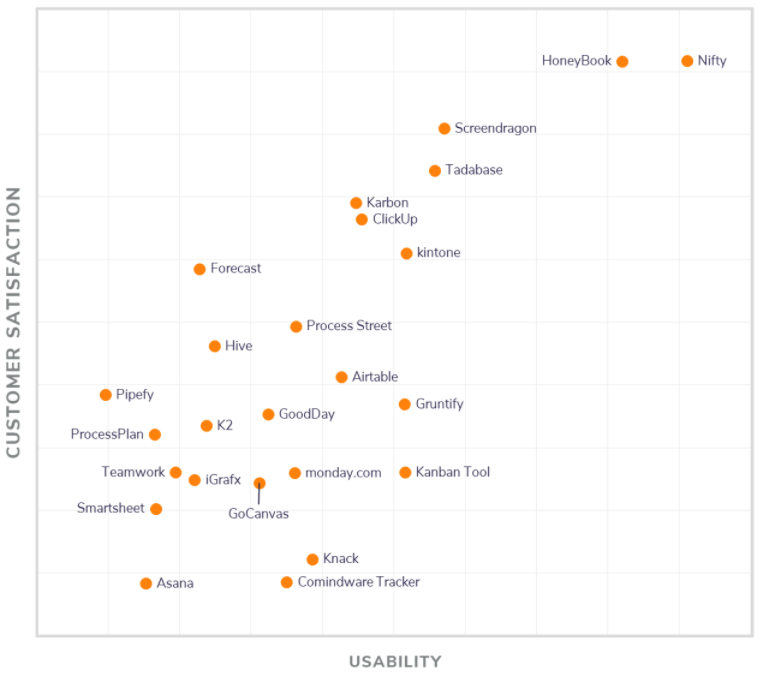 Front Runner's Guide to Top Workflow Management Sofware, August 2020
GetApp and Software Advice are both part of the Gartner family of research publications. GetApp Category Leaders rankings highlight top-ranked software products based on ratings from end-users in five key areas: ease of use, value for money, functionality, customer support, and likelihood to recommend. Software Advice uses reviews from real software users to highlight the top-rated Workflow Software products.
Screendragon's Chief Commerical Officer, Fergus Ashe, was delighted to hear about the awards "We're proud to be named a leader in the workflow category by GetApp and Software Advice. Screendragon has a proven track record of delivering innovative workflow solutions for Fortune 500 companies as well as professional services organizations. Our workflow solution continues to evolve as we find new ways to save time and costs for our customers by enabling operations excellence".
But don't just take our word for it. Check out our customer success stories and customer reviews on Capterra to get a glimpse into what Screendragon workflow management software can achieve!