How to use Workflow Software to Transform Agency Task Management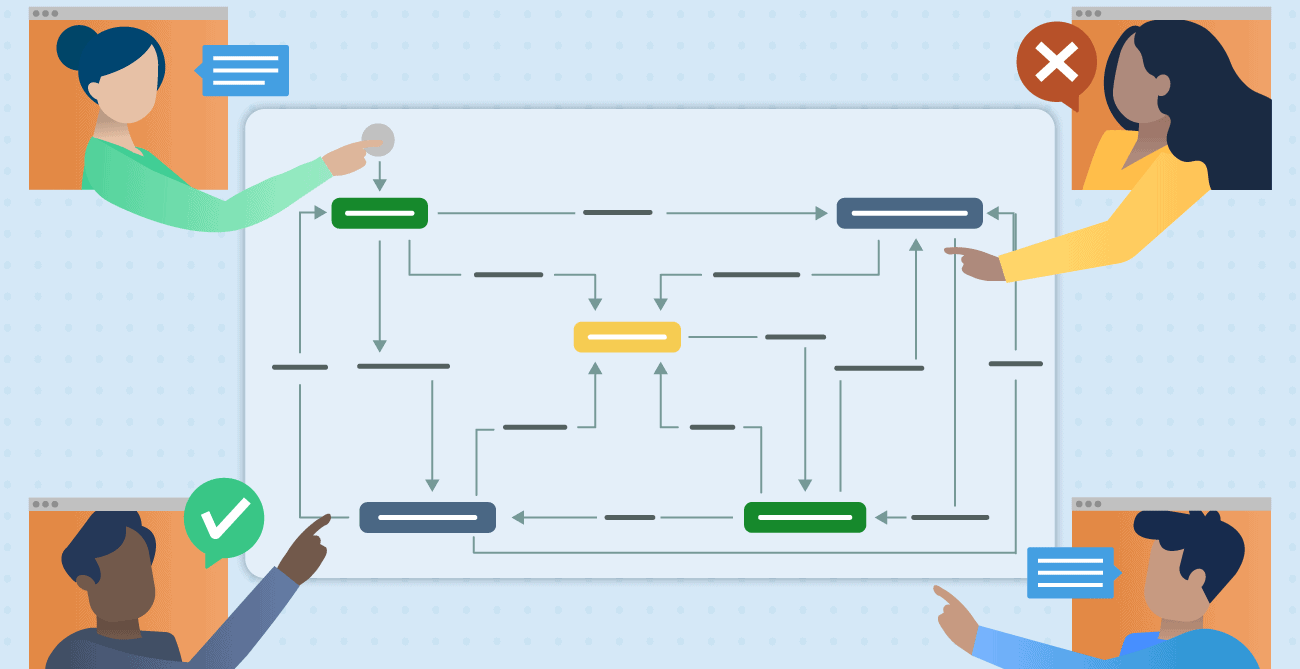 Economic pressures brought about by the pandemic have resulted in agency headcounts and budgets being cut. With headcount reduction we are seeing agencies removing layers of project management and administration. All the while, clients want you to produce more for less as marketing budgets tighten. Many agencies have reached a nadir moment.
Where previously there may have been an Account Manager and Project Manager – there is now usually one person performing both roles. This requires a transformation in ways of working. The new team does not have the time to manage Gantt charts – they need to become more agile.
The days of projects with long lead times with on-site client reviews and brainstorms are being replaced by fast-paced 'real-time' campaigns which are often being adapted daily based on in-market results and feedback'. Coupled with the ever-increasing drive for close collaboration between agency and client, this can lead to a mishmash of deadlines and work that needed to be done yesterday!
Has our way of managing projects created more work and bottlenecks than doing the work itself? We will look at some real-world examples of task management in agencies and show how they can be improved upon with the injection of workflow software.
Agency task management – a real world example
Our client, Acme Ltd needs a previously executed banner and email to be updated with new text and layout. An email is sent from the client our account manager invariably with some of the necessary info but not all.
What needs to happen from here?
Ideally, we would review the brief and clarify things with the client via email or telephone. We'd then send it to our traffic manager who would plan the job with the studio. Once finished, the account manager is notified to contact the client for creative approval. Simple!
Based on prior baselines, a project of this nature would take 3-4 hours to do and with the client approved budget based on 4 hours work, we need to be as clinical as possible.
So, what complicates this workflow?
Resource planning, task management, time tracking, managing creative versions, client signoffs etc. Now multiply this by potential hundreds of similar jobs in a medium sized studio. Badly managed this can turn into chaos and become very expensive!
So, enter the project management tools. This ranges from off the shelf tools to google sheets and excels where data is transposed from one to another and all thrown into an enigma machine to get a semblance of whether we've won or lost at the end of this month's madness. Sound familiar? We hear you; we hear you every day in this constant struggle to try to put a fence around the chaos, it's not easy.
Agencies are managing projects via task lists
This isn't always by choice or sometimes it's simply the lack of another option on the table.
For our Acme job, a project gets created and a list of 20 tasks including three rounds of revisions and our own internal review all get rolled out – sometimes via a template – into an unworkable timeline. These tasks need to be assigned, kept updated and move easily as Acme, invariably, change their brief halfway through the job!
This approach works, where you have resources available to initially create the task list and then keep it all updated as statuses change on a real-time basis.
We have seen agencies struggle badly with this way of working. Gantt charts, Excel lists, MS Projects are initially created with good intentions but begin to quickly fall behind the real events and eventually begin to mislead.
So, what is the alternative?
Automate processes with workflow software
Integrate resourcing, tasking, feedback, time sheeting into an intelligent creative workflow where tasks no-longer need to be manually created and updated. Instead, the 'smart' project management system will keep all the key team members and stakeholders notified of when they need to act and automatically capture all the key data for status reporting & budget management. The top workflow software solutions should enable you to achieve this seamlessly and as a result you can expect to see a major boost in team productivity and a reduction in costs. See a real-life example below …
1. A smart brief is completed by either the client or account manager which only shows fields relevant to the job type being requested. (This is a vital cog in the process, consistency of briefs is one of our single biggest efficiency drivers in live clients)
2. This brief is routed to a core traffic manager to assign resources.
3. Once assigned, the work can be uploaded directly into the form and all annotations captured in a back-and-forth discussion between requestor and creative.
4. The traffic manager needs to manage one resource booking while this process seamlessly moves on its path. The booking can be amended as needed with the traffic manager getting real time updates on status changes.
Net result, stakeholders in the workflow are auto notified of what tasks they need to perform at the appropriate time, task statuses are auto updated based on work activities by the team and not reliant on PMs or AMs manually updating task status. Everyone in the team can focus on the creative work and not on the admin work!
Key features of automated approvals
• Smart Forms
Capture the information that is necessary rather than asking requestors to fill in obligatory fields. Smart forms will trigger workflows without the need for a manual input.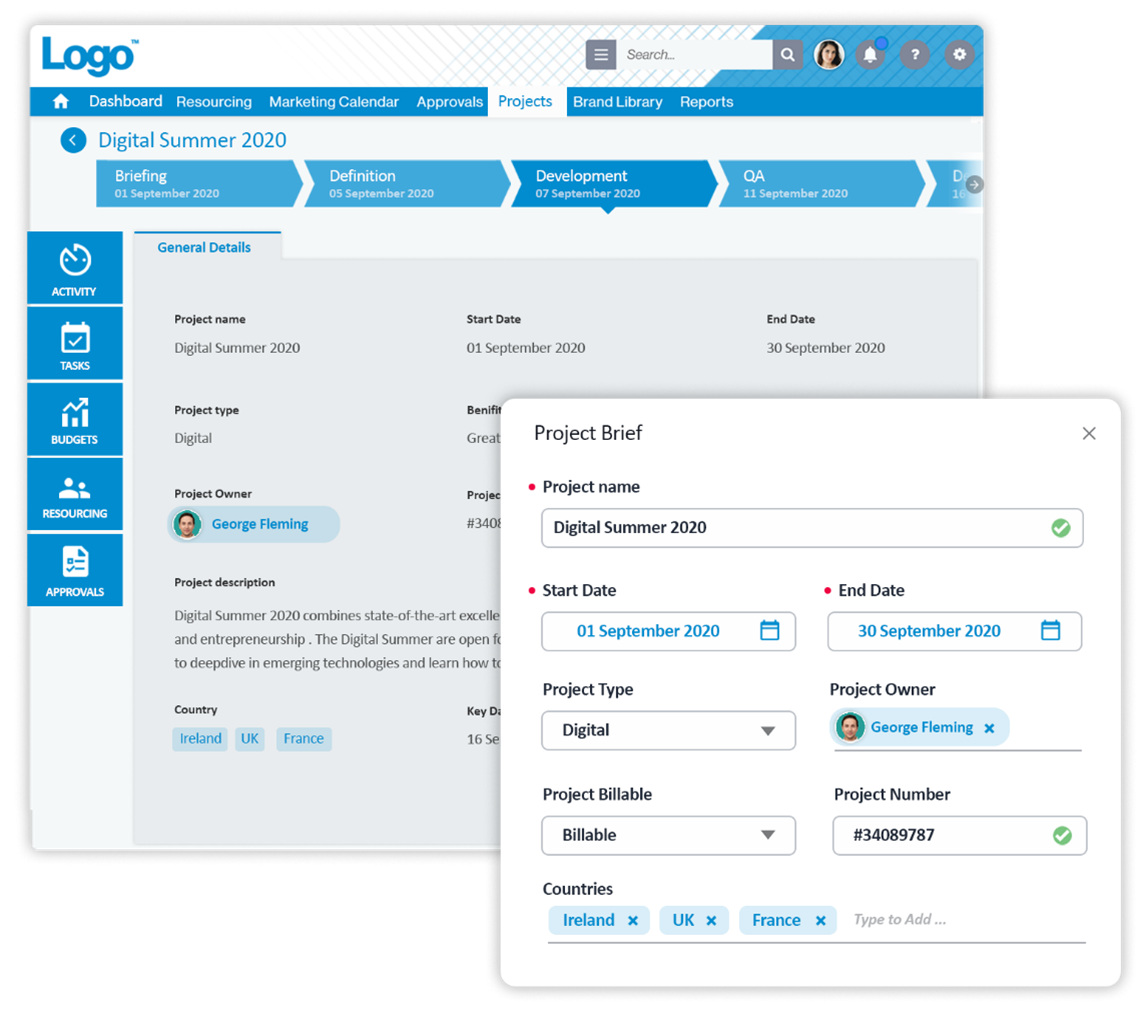 Digital briefs guide users on exactly what they need to fill out and when
• Quick Set-up
Automated workflows are easy set-up. Once your system is configured, no set up is required to run hundreds of approvals through it.
• Digital Approvals
Capture all data, decisions and comments centrally for fast and easy review. Preview and mark-up documents, graphics and video files. Compare versions side by side and review the automated audit trail of changes and decisions.
• Reporting
Report on key metrics and get real-time visibility into work as it happens with roll-up reports, dashboards, and automated workflows built to keep your team connected and informed. This includes rounds of revision counts which are vital for client feedback sessions.
Get the answers you need fast with visual project dashboards.
Workflows and Automated Approvals – The Benefits
• Reduced Costs
Automated workflows will shave hours off the time taken to complete jobs, particularly in the area of creative operations. As less people and time is needed to complete tasks, your projects will become more profitable. In addition, you will be able to automate processes that previously needed manual input which can save money on resourcing.
• Increased Productivity
Labor intensive task management processes can quickly eat into your day and these processes often pull people into the cycle that aren't needed at the time. By automating processes and ensuring only those that are required are occupied, you'll win back time and inevitably be able to do more during your day!
• Improved Accuracy & Reliability
What's the status of a project? Has the latest asset been approved? Who is doing what? Approval workflow software provides an immediate and accurate view into your organization's projects at your fingertips. Know the status of every project and task and all relevant data in seconds.
• Increased focus on high-value, strategic activities
Employees take pride in their unique qualities and career experience. Very few people strive to spend hours every week assigning, viewing and managing tasks. By removing people from task management processes, they can focus on what they're truly good it and what they love – be it creative, strategy, sales etc. These activities are likely to be more valuable to the employee too!
Screendragon workflow software
Screendragon is an award-winning workflow management software that is an 'all in one work management solution' for enterprises, agencies, and professional services. Among Screendragon's core competencies are workflow focused actions such as managing work requests, automating review and approval workflows, project management, resource capacity forecasting as well as additional capabilities in real-time collaboration, budget management and reporting.