Is it time for your team to invest in agency management software?
Agencies are being pushed to their limits. Increased competition from in-house agencies and increasing demands from clients have forced agencies to re-think their business processes. If you are feeling the pressure then it could be time to invest in agency management software and let a project management system ease your pain.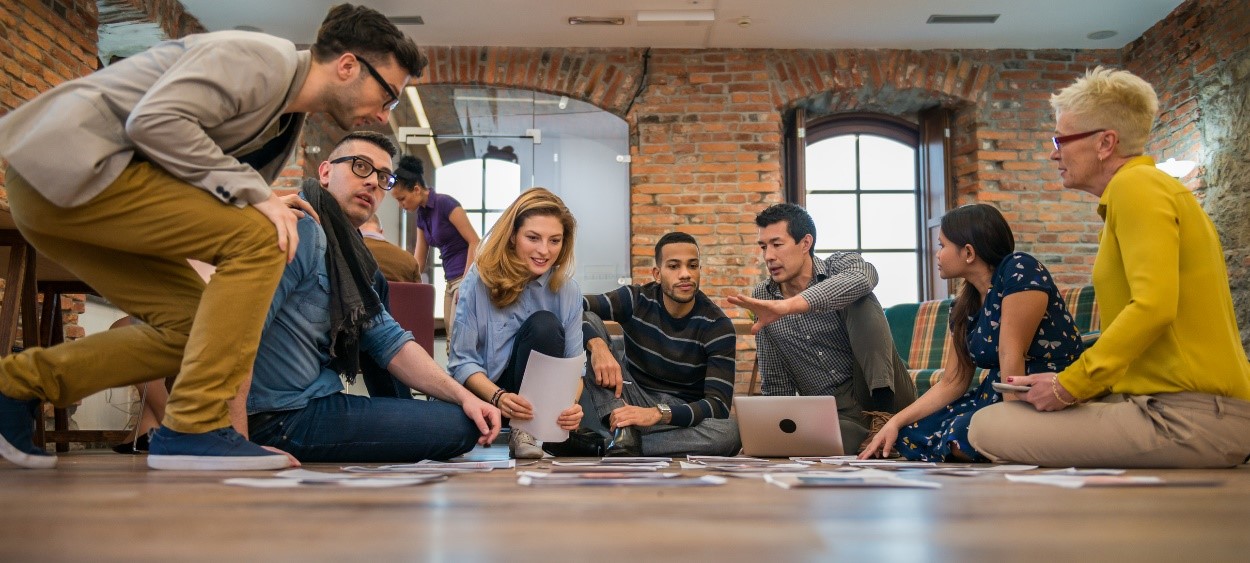 With the rise in popularity of in-house agencies there is increased pressure on external agencies to deliver a superior product and way of working to their in-house counterparts. Every marketing agency has its own process for receiving work, completing it, and then getting important feedback from both internal and external clients. With increased competition and rising client expectations, it is more important than ever for agencies to evaluate and improve these processes.
Streamlining operations can enable agencies to move up a level in terms of organisation, delivery and competitive edge. Agencies that have bullet-proof operations are in a strong position when it comes to competing for a tender as they can demonstrate smooth operations and standardized processes wherein new work can be easily processed and executed. In the long run, client retention will improve under these conditions as creative agents are given the space to flourish and are provided the necessary tools to deliver high quality outputs. Among the main benefits of employing an external agency versus an in-house team is that agencies are considered to possess a fresh perspective and are defined by their creative spark. Outdated tools and chaotic work environments can quench this fire and misplace new ideas, which can have a significantly negative effect on output.
Legacy tools can be uneconomical
The traditional applications such as Email and Excel that managed projects for a generation are no longer able to support the fast paced and dynamic marketing organisation. Large amounts of time can be lost searching through email threads trying to relocate briefs and important project information. In Screendragon's Creative Operations Report 2018 respondents were asked "What is the most challenging part of your job?" – 40% of respondents answered "Too much time spent on admin tasks and not enough time spent on creativity". In the same report, 73% of respondents revealed that they do not use agency management software to manage projects – instead they persist with paper briefs, Email, Excel or instant messaging tools like Skype.

Source: Screendragon: Creative Operations Report 2018
What is Agency Management Software?
Agency management solutions predate the internet and have been sold as a professional service for decades. Originally focused on streamlining operations and identifying useful business tools, agency management solutions have evolved to become wide-ranging technologies that are central to the functioning of marketing teams and agencies. Reduced workloads, improved client retention and increases in productivity and efficiencies are just some of the expected results of employing such solutions.
Agency management software can come in different guises or ideally as one complete solution. There are many vendors offering tools that exclusively support one element of a project such as time-sheets, workflows, forecasting, resourcing or revisions. Modern agencies need one platform that supports all components of a project. Switching between platforms to manage projects can be time intensive and mentally taxing. It also opens the door to data loss as important information could be held in one system and kept out of view from those that need it. With client deadlines looming there is little room for error or delay and the pressure to deliver can be stressful.
Benefits of Agency Management Software
1. Scope of work / estimates:
Creating a Scope of Work (SOW) is the first and perhaps most important step in the project management process. With an agency management system, you can build scopes using customizable rate cards by client, resource, role and deliverable items.
2. Calendar and scheduling:
Automatically connect all your teams and agencies project resource plans in one central resourcing calendar and have an in depth view across agencies, roles, departments and offices. Drag and drop features make it easy to assign tasks and projects to staff and freelancers.
(See our Agency Operations Handbook)
3. Maximise human resources:
A good agency management solution provides visibility on all resources – what their utilization is, when they are available and more. Using smart scheduling features, you can leverage user profile data and find staff with the right skills and experience to employ on suitable projects, irrespective of their location or employment category. If you incorporate a blended agency model this process will be vital in amalgamating the expertise of the associated teams / agencies.
4. Intelligent time tracking:
Make it easier for staff to submit timesheets accurately and on-time. If you have a time tracking tool integrated into your agency management solution, you can pre-populate timesheets with an individual's resource schedule and a mobile app allows for easy time-sheeting on the go.
(See our Blog: Take the pain out of timesheets)
5. Manage new business pipeline:
Agencies need to have visibility and effectively report on what's in their pipeline. Scorecard opportunities enable sales teams to collaborate and share sales content. From here, sales efforts can be linked to revenue forecasting.
6. Scaling:
Most agencies endeavor to scale and agency management software provides operational muscle to grow healthily and secures current revenue streams by improving customer retention. Clients want partners to simplify how they work together. Agency management systems help agencies retain customers with client features such as automated project status reports and client digital approval dashboards.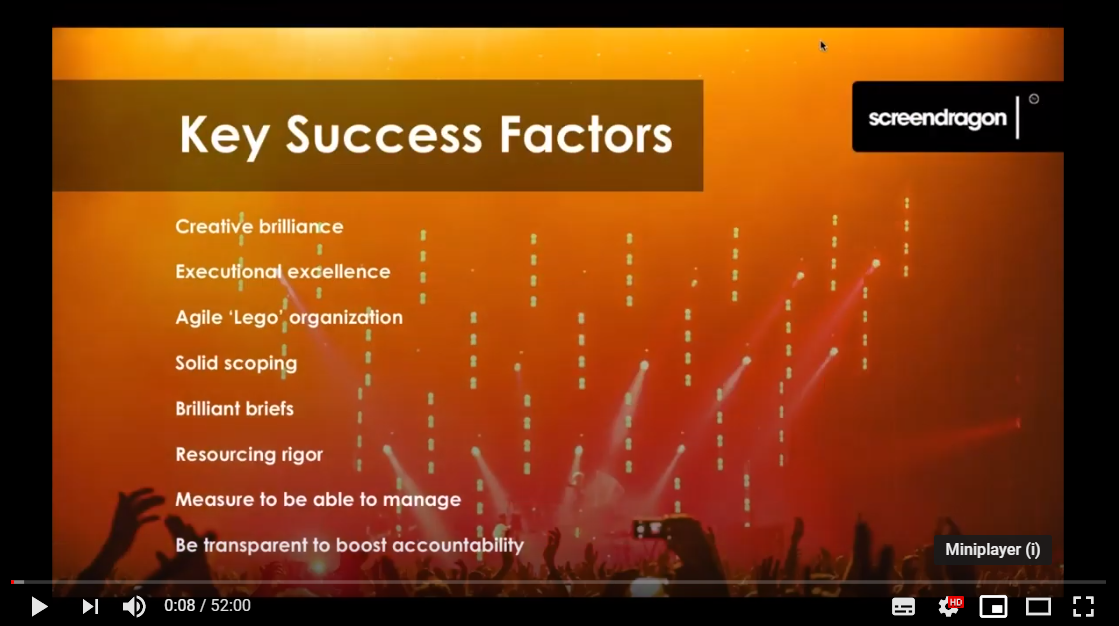 Screendragon Webinar: How to Win & Grow Client Relationships with Agency Operations Excellence
Where to trial or buy Agency Management Software
Screendragon provide one seamless agency operations solution to manage workload, people and deliver profitability. Contact Screendragon's agency solutions experts for a free no-obligation demo and see how your firm can transform operations, maximise output and produce happy clients!
Not ready for a demo? Maybe our success stories will be of interest instead. Why not begin with reading about how we created an integrated agency operations system for Geometry, a global brand experience agency.

A selection of Screendragon's Agency clients