Is it worth investing in Marketing Project Management Software?
With increased demand on marketers, and less time to deliver, there is increasing pressure on teams to create content and execute campaigns. Is it time to make an investment in technology in order to boost operations? Let's find out if Marketing Project Management Software is worth the financial outlay…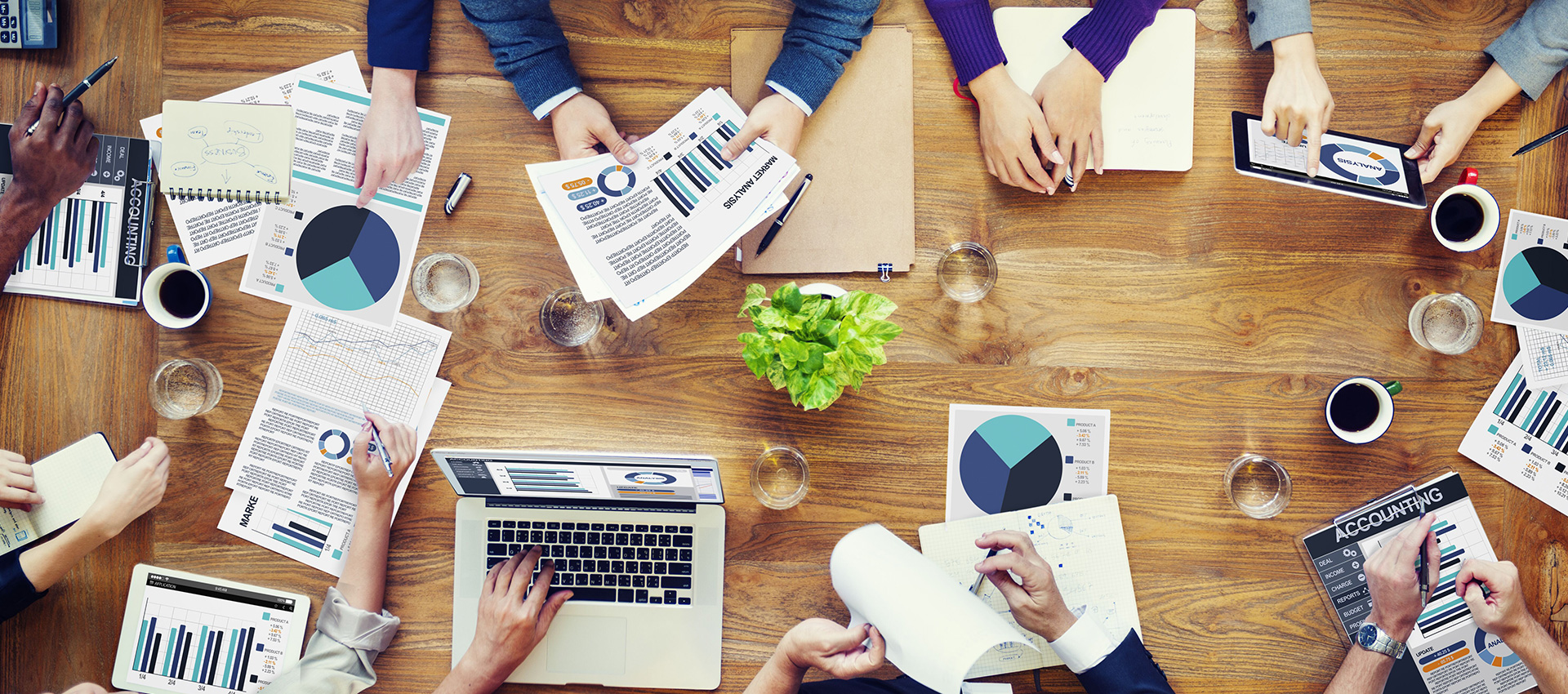 Marketers are living in an era of increasing expectations and shorter timelines. Marketing campaigns are expected to be available 'on-demand' and are required to reach more channels than ever before. However, this change in expectation has not necessarily been met with increases in budget and resources for marketing teams. This means that they essentially need to do more, but with the same resources. As a result, marketing managers have realised that optimising their internal processes is more important than finding out how to optimise their investments in marketing channels. This recognition accompanies a boom in marketing and project management technology as leaders search for a software solution that can work behind the scenes to ensure their marketing operation is fast and effective.
WHAT IS MARKETING PROJECT MANAGEMENT SOFTWARE?
Marketing project management software helps marketers and invested stakeholders collaborate and meet campaign goals on time while managing resources and cost. It replaces manual processes with automated capabilities that manage a campaign throughout its lifecycle while ensuring the relevant people are kept in the loop when needed.
FUNCTIONS OF MARKETING PROJECT MANAGEMENT SOFTWARE
From a functional perspective, marketing project management software can help teams plan, communicate, and track marketing campaigns, all the way from briefing through delivery. They often provide features for time and expense tracking, project management, resource management, reporting and invoicing.
Time and expense tracking –

time tracking ensures that all hours worked are accounted for during marketing campaigns and content creation. Hours can be added to dashboards and graphs designed to give marketing managers better oversight into how time is being spent and by whom e.g. team members, freelancers, agencies.

Project management – ability to manage a project from initiation to completion. Ensure that project goals are being followed by enabling collaborate between stakeholders via forums and notifications.
Resource management –

view available marketing staff, identify relevant talents and skills, assign work to people while ensuring they are not double booked.

Reporting

– easy to use dashboards where you can view the vital health metrics (e.g. budget, timelines and invoicing) for a campaign or project at any time.

Budget management – Estimate accurately and consistently, obtaining timely approvals and tracking progress against estimates, billed and remaining budgets.
BENEFITS OF USING MARKETING PROJECT MANAGEMENT SOFTWARE
The list of benefits for marketing project management software is exhaustive but in short there are visible and measurable improvements in campaign planning, collaboration between marketers, repeat-ability of campaigns, custom workflows and digital transformation.
1. Planning
Before embarking on a marketing campaign, you can identify whether you have the necessary resources, budget and bandwidth to deliver on your set goals. Half-finished projects and campaigns should become a thing of the past as potential roadblocks will be seen before you even kick things off!
2. Collaboration
Collaborate with agencies, customers, journalists, and other external marketing contributors by easily sharing campaigns and content with them. Those who are needed and interested in a campaign can keep the lines of communication open throughout by using the communication features within the software. Whether it's a chat facility or email notifications you can make sure that everyone knows where a campaign or project stands at any time.
3. Recyclable (Time saving)
Marketing projects should not be one-off investments of time and resources. Many marketing projects are designed to be used throughout the year and beyond – therefore they should not disappear once the initial launch dates are met. Marketing project management software allows you to create and save reusable content and project templates.
4. Custom Marketing Workflows
Custom workflows are designed to function in the manner that you design. The basic principle of smart workflows is that the right person is introduced to the relevant project at the right time.
5. Digital Transformation
Along with the cost and time saving benefits of a marketing project management system, there is also a strategic and progressive advantage gained. According to Forrester, "Digitally advanced firms are markedly different" By embracing emerging technology in addition to other business processes, they grow faster than digital beginners or intermediates.
CONSIDERATIONS WHEN SELECTING A SOFTWARE VENDOR
If you have decided that marketing project management software is an investment you are going to make there are certain considerations that should be made before picking a vendor. Each company and marketing team will have their own way of working and you need to ensure that your software vendor can seamlessly fit into your operation. Keep these points in mind when making your selection:
Consolidation
There are many elements to marketing project management software such as financial planning, task management, time tracking, resource planning and collaboration. There are thousands of vendors offering one piece of the jigsaw and specialising in one of the previously mentioned functions. In order to avoid system overload or integration problems you should aim to find one system that covers many functions rather than many systems that cover one.
Permissions
When managing marketing campaigns, there will be many people involved at different stages of the review process. Managers don't want every piece of content being forwarded to all stakeholders during a campaign. It is generally preferred to designate one person(s) to manage marketing projects at a high level. Permission capabilities ensure that team members, freelancers and agencies only see what you want them to see.
Integrations
If you are using cloud storage like Dropbox, Google Drive, OneDrive etc to store marketing content then you will likely be hoping to continue using these features to ensure ease of file sharing. It's also worth considering whether a marketing project management software can integrate with enterprise and resource planning tools like SAP and PeopleSoft that could be vital components of your operations.
Hosting
Marketing software should be available to purchase in the cloud or on-premises. Before proceeding, make sure the software can run on Windows, Mac and mobile devices. If you have multiple offices or use freelancers, then it's imperative you can use a cloud version of the software.
Client Management
You may not want your clients to have the same access to resources as your in-house marketing team. You can assign roles and responsibilities to clients that ensure the right people are involved in managing marketing projects.
SCREENDRAGON'S MARKETING PROJECT MANAGEMENT SOFTWARE
Screendragon is an integrated marketing project management tool that provides powerful capabilities for resource scheduling and forecasting, budget management and reporting, and smart workflows that help you produce more marketing content in less time. Add Screendragon technology to the team and watch it become your content production powerhouse.
Read more about Screendragon below or if you would like to get a 30 minute test drive then schedule a no obligation demo here!