New State of the Art Office for the Dragons!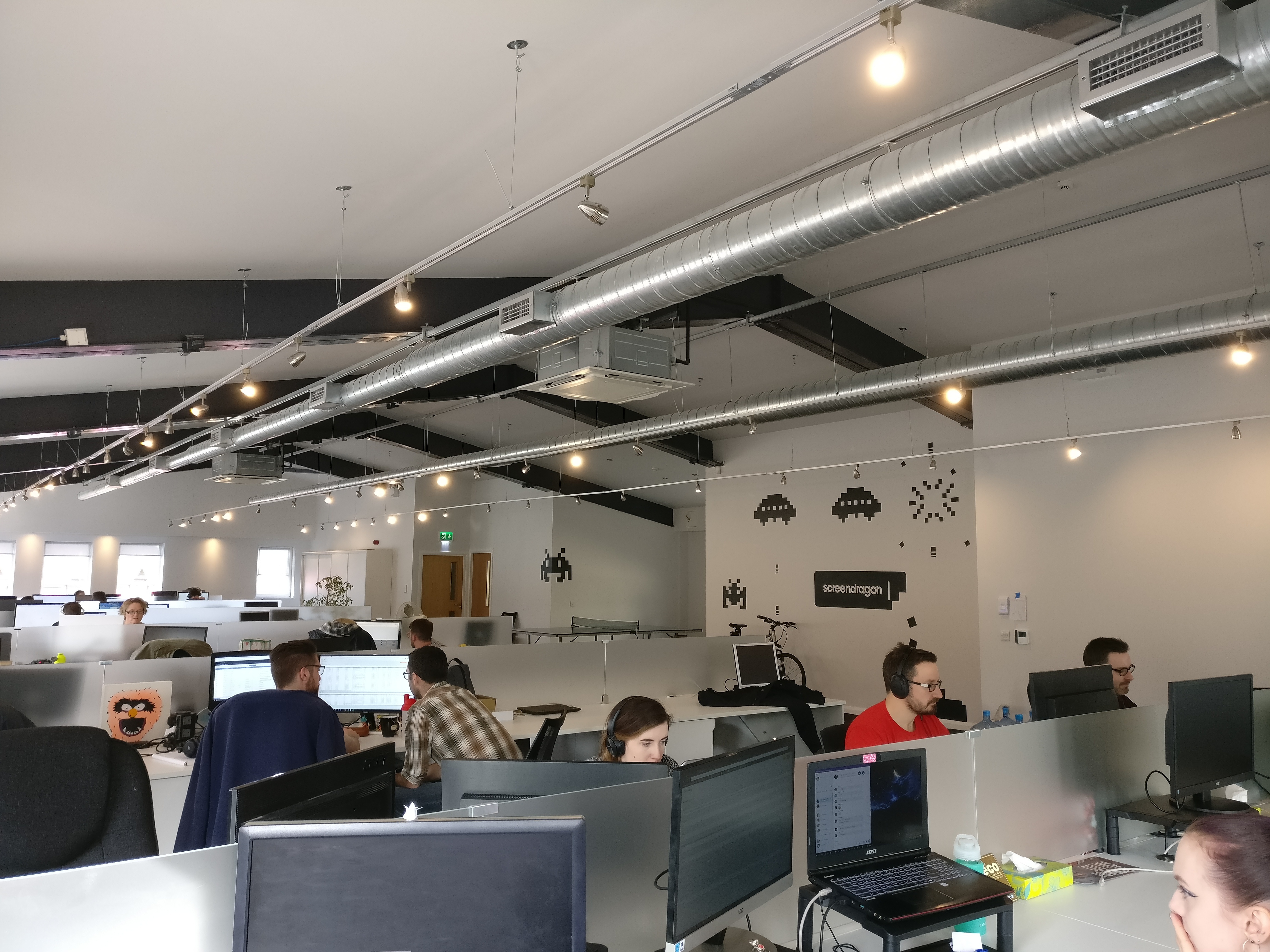 Recently, our Cork team made the move to brand new offices. The new space is a big jump; it's over double the size of our previous premises, has more private offices, more natural light and a lot more character!
With the continued expansion of the company, we needed more square footage and plenty of room to continue to grow.
More room is certainly what we have in our new office and in abundance. The office, located in Cork, Ireland has significantly greater capacity than our previous home, ensuring we will be able to comfortably accomodate new hires.
"We're thrilled with our new state-of-the-art office in Cork. Our workforce has been growing steadily for the past few years and we now are in a position to facilitate further growth. It's humbling to see where we have got to and I am delighted that the team is both motivated and excited about our future," said Jan Quant, Screendragon CEO.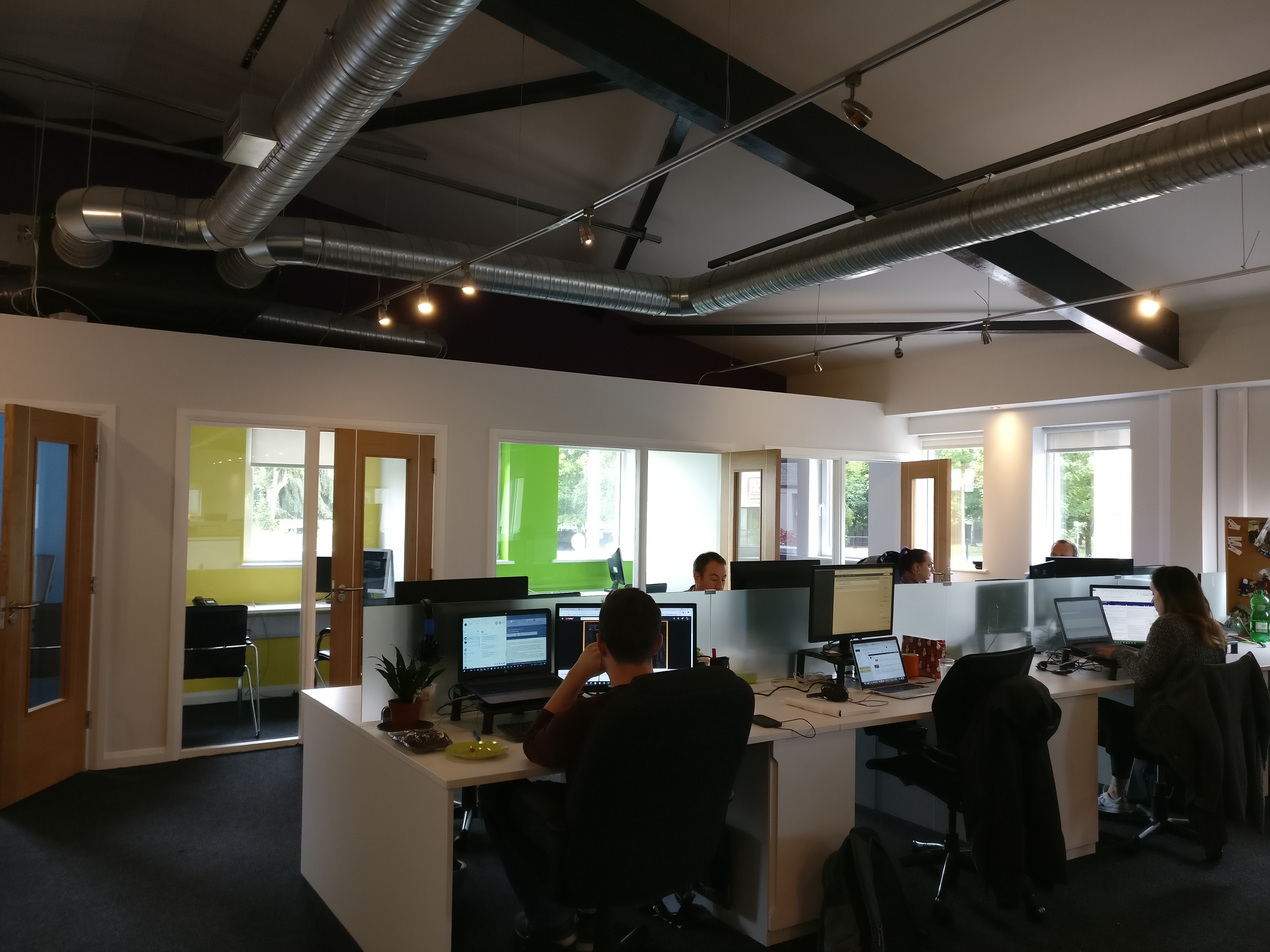 The new office has a real comtemporary feel with an open plan design that manages to capture natural light from every angle. It features private offices, a fully equipped kitchen with a recently installed barrista style coffee machine (yes, we do love our coffee here and yes, only the best will do!), plenty of chill-out spaces, and for the convenience of our regular cyclists and gym-goers, in-house shower facilaties.
One item which I haven't mentioned yet, isn't something particularly new, but it does take pride of place in the hearts of many a Screendragon employee – the table tennis table! Of course, it had to come with us in the move. In fact, it somehow managed to be the first in the door! Safe to say that we can expect even more epic Screendragon table tennis clashes in the coming weeks and months as we settle into our new home.