Screendragon Awarded Capterra's 'Best Value 2019' Badge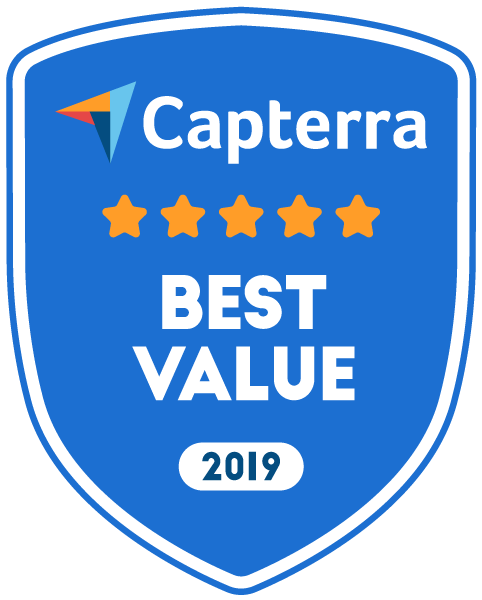 Screendragon is delighted to announce that we have been awarded the 'Best Value' badge in the Workflow Management Software category by Capterra.
Capterra is the world's leading software analyst with over 300,000 verified user reviews spanning 400 different software categories.Their Workflow Management Software category comprises of several hundred products including Workfront, Wrike and Mavenlink, so we're thrilled to be singled out against the strong competition.
The 'Best Value' badge is awarded to Capterra vendors who have consistently achieved 5 star ratings by reviewers in the 'Value for Money' class on Capterra reviews. We are humbled that this accolade is coming from the people that use Screendragon day-to-day and that were passionate enough about our product to provide a 5 star review on their experience.
Jan Quant, CEO at Screendragon said "We are absolutely delighted to get this recognition from Capterra. It is a testament to our ongoing commitment in providing a world class product and service to all our customers. We would like to thank our dedicated customers who have shared their experiences of using Screendragon on Capterra and continue to provide us with great feedback."
Screendragon also holds a 5 star overall rating on Capterra. Capterra ratings take into account: Ease of Use, Features & Functionality, Customer Support and Value for Money. We have received reviews on Capterra from customers like Kellogg's, BP, Clorox and JWT.
Some of the user feedback which was considered for this award includes:
"Screendragon is a comprehensive solution that helps us manage projects between JWT and our client." – Romy Potashnik, Project Manager at JWT
"A robust and flexible tool with a stellar support team." – Mark Sanders, Program/Content Manager at Allyis/Microsoft
"Screendragon…a nimble Best-in-Class integrated project workflow solution." – LinkedIn verified reviewer, company: 10,000 + employees
"We were able to get the solution up and running quickly and it has been running reliably ever since." – Leonard Green, Subsurface Data Lead at BP
"Increased efficiency and knowledge management exponentially." – Heather Day, Research & Development Scientist at Clorox
It is recognition like this which makes the team at Screendragon strive even harder to provide the best product and service possible. We would like to thank all our clients who have given us reviews on Capterra. If you haven't provided a review of Screendragon yet, we would love to get your feedback. You can submit your review here.