Screendragon feature in Chiefmartec 2020 super-graphic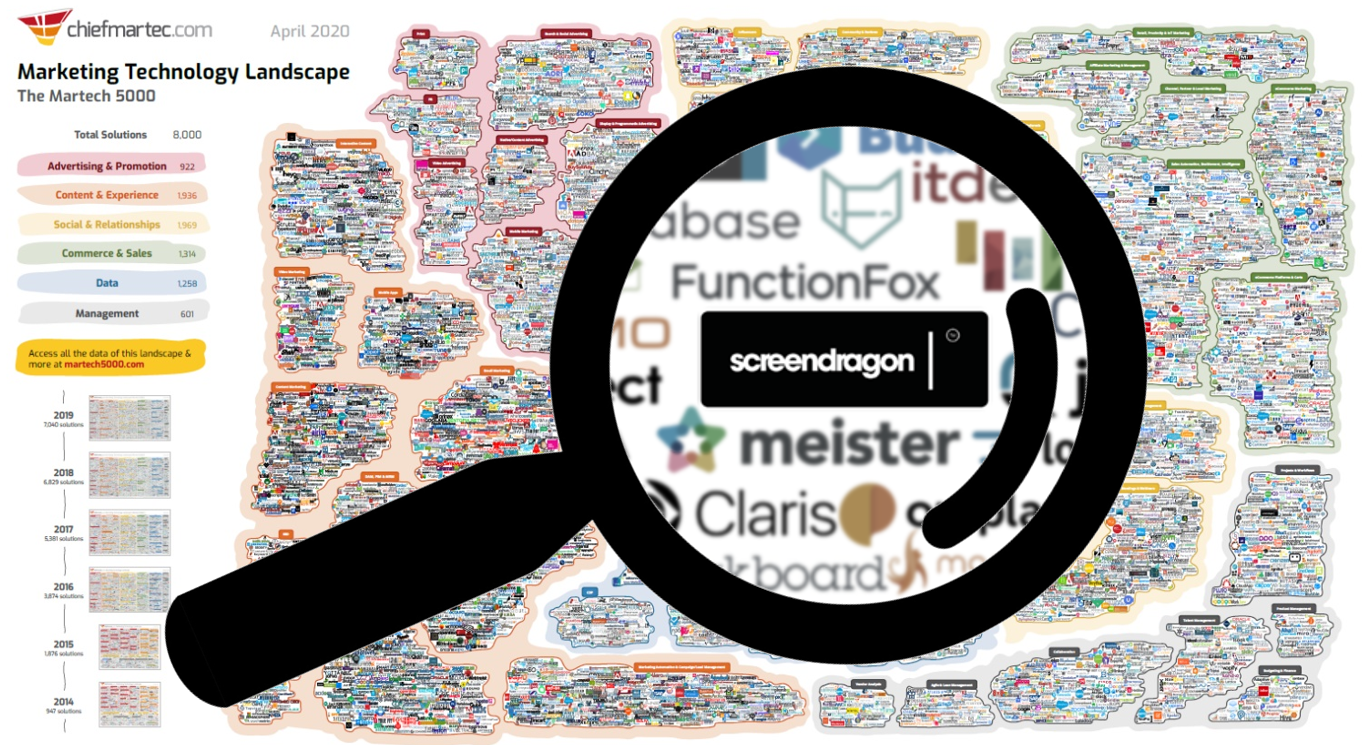 Screendragon are delighted to feature in this year's marketing technology super-graphic by Chiefmartec for the first time. Since beginning in 2011 with around 100 martech vendors, the Chiefmartec super-graphic is now a categorized kaleidoscope of over 8,000 suppliers. You can understand why we felt we had to be included! Can you spot us in the graphic below?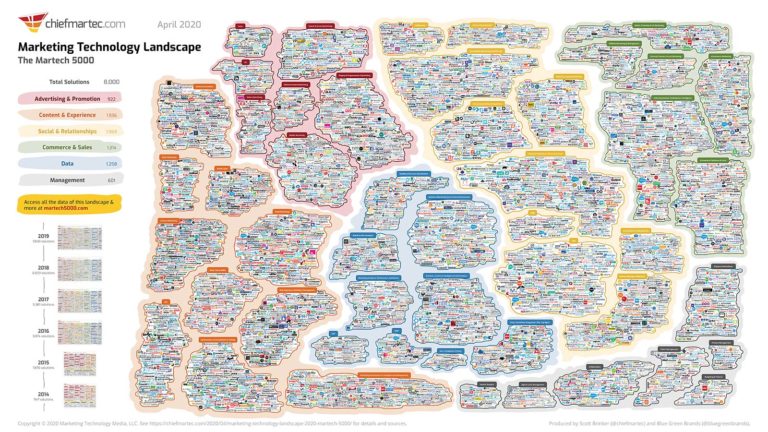 Projects and Workflow
We have been listed under the 'Projects and Workflow' category as our core function remains project and work management. Our powerful workflows ensure that the right people are introduced to projects at the right time. Save time with smart briefs, avoid traffic by securing the necessary approvals, and ensure that work is done on time with the optimum amount of resources used.
Other Categories
While our core strengths remain 'Projects and Workflow' we also have powerful functionality in other categories in the super-graphic such as 'Talent Management', 'Collaboration', and 'Agile & Lean Management'. By identifying skills and building work profiles you can ensure that the talents available in your team are utilized and that people work on tasks that suit them. In terms of collaboration, this is inextricably linked to project management. To manage projects effectively you need to get people to work together and Screendragon's system is built to support this. You no longer need to get everyone into a room to align on work – the technology will be your project manager!
Interested in seeing more?
If you'd like to learn more about our 'Projects and Workflow' functionality  or any of the features mentioned above then why not consider scheduling a 20-minute tour of our technology? A Screendragon consultant can show you how the technology solves your problems and fits into your ecosystem. This personalized demo holds no-obligation and is entirely free. We'd love to hear from you so feel free to reach out below!