Screendragon featured among top vendors in Forrester's Now Tech report for MRM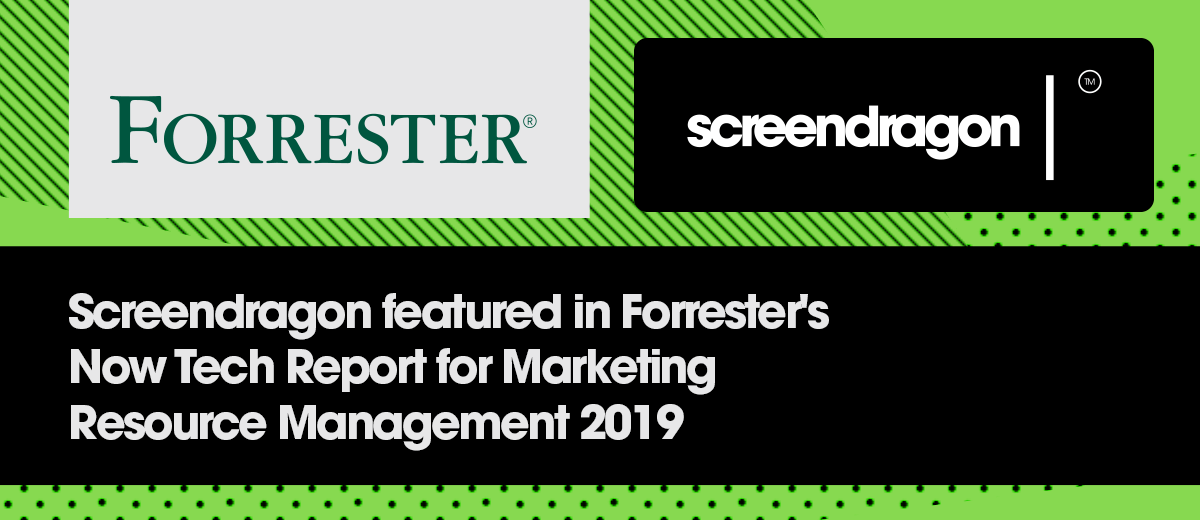 We are proud to announce our inclusion in Forrester's exclusive Now Tech: Marketing Resource Management, Q4 2019 report. The report details many of the applications of Marketing Resource Management (MRM) such as Project Budgeting, People Management, Content Workflows and Brand Management. Forrester defines MRM as:
"A tool or suite of tools that helps marketers with financial planning, performance measurement, collaboration and calendaring, project management, content production, asset management, brand compliance, and marketing fulfillment."
Screendragon's primary functionality is listed as 'people' and 'content'. Among the specialised verticals mentioned are agencies, CPG and sports rights / sponsorship management.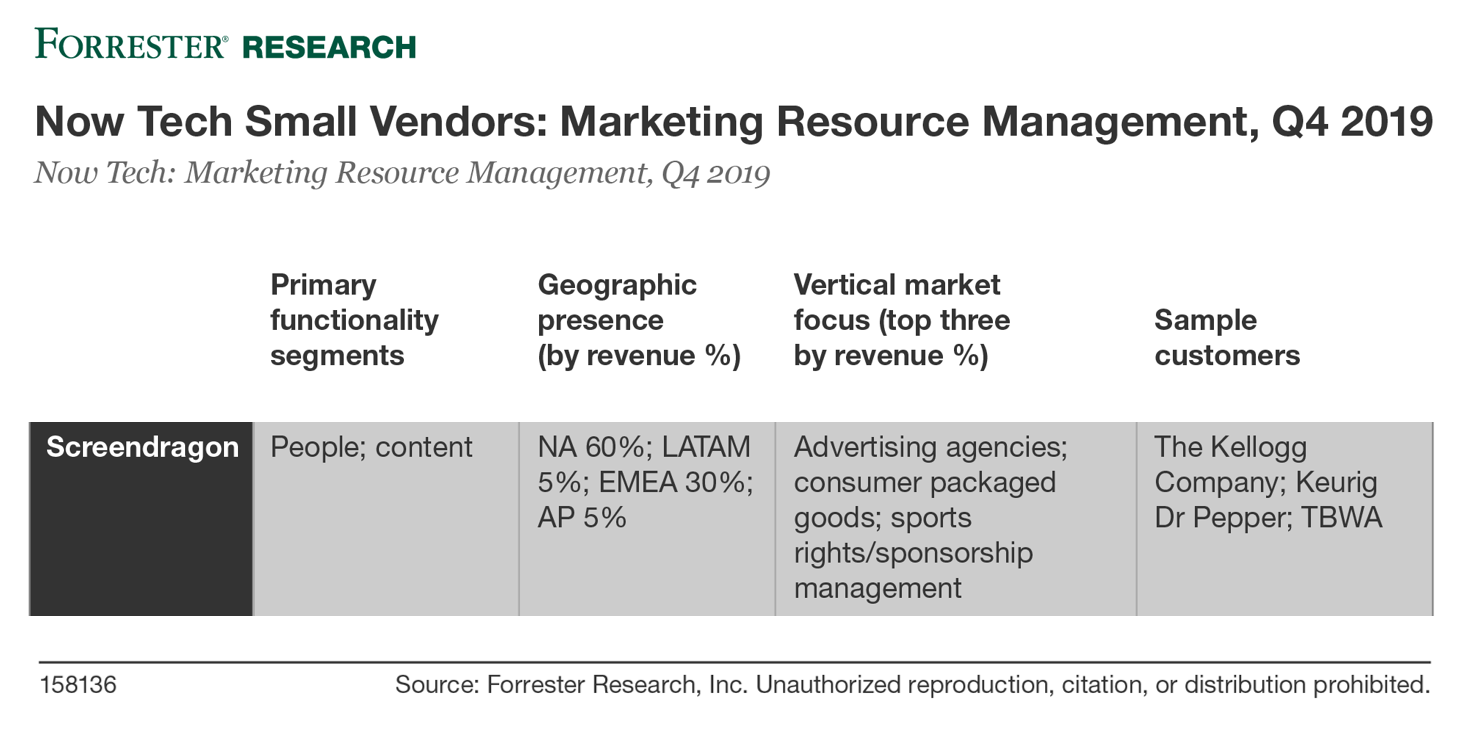 Forrester recommends readers to introduce a solution that 'removes marketing bottlenecks' and identifies a common thread among organisations that need to introduce MRM solutions where time is lost "manually tracking campaigns and spend in spreadsheets, lengthy email threads to get legal approval, and expensive one-and-done content pieces that apply to a single channel or touchpoint".
Screendragon is proud to be named among 32 vendors globally in the MRM space and is committed to continutally innovating and disrupting the market in the resource and content management segment.
Screendragon Marketing Resource Management
Screendragon offer one centralised tool to manage project budgets, marketing planning, content production, resource management and reporting. Screendragon's Resource Management tool is fully integrated within our marketing project management software so you can get a full view of all marketing resources at any moment in time.
Test your Marketing Operations Maturity
If you would like to evalue your maturity in the processes outlined above by Forrester then check out Screendragon's Marketing Operations Maturity Test. You will be able to assess your performance in the areas of project budgeting, resourcing, campaign management and brand management.