Screendragon unleashes powerful mobile experience
It was a busy March at Screendragon R&D HQ. We completely redesigned our mobile web app to provide greater capability and a more user-friendly experience for all smartphone users. You can now quickly access your Project Activity Timeline, review creative assets and give approvals on the go – as well as complete a whole host of other actions to work smarter.
We didn't stop there though! We've been working hard to roll out further enhancements to our already powerful software. Resource Planner now offers both a weekly and monthly capacity view. Also, we've launched @Mentions, a new way to collaborate in Screendragon. Yes, we did this all in one month!
Here is an overview of some of the key highlights from our March release:
Mobile redesign
Review assets and give approvals on the go so travel time doesn't interfere with the team's efficiency.
Enable resources to record time from anywhere so you can easily track ROI.
Submit new project requests, update the status of existing tasks and provide approvals on your mobile.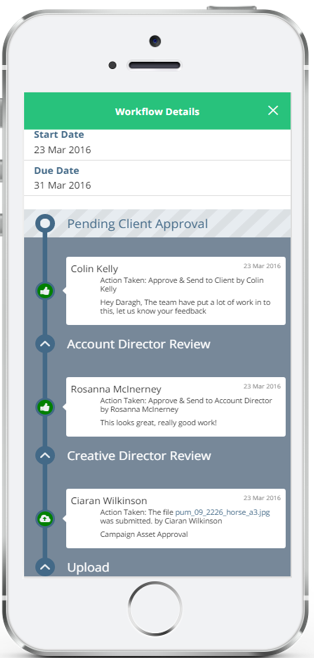 Track and action approval processes
Resource Planner
View team members availability from a weekly or monthly viewpoint. Easily filter the view by individual or by role.
Book a team to do a job and allocate the appropriate number of hours to each member.

Weekly capacity view
@Mention
Simply @mention your colleague to notify them of a comment you've made.
Easily find out who has mentioned you in posts through your @Mention Inbox.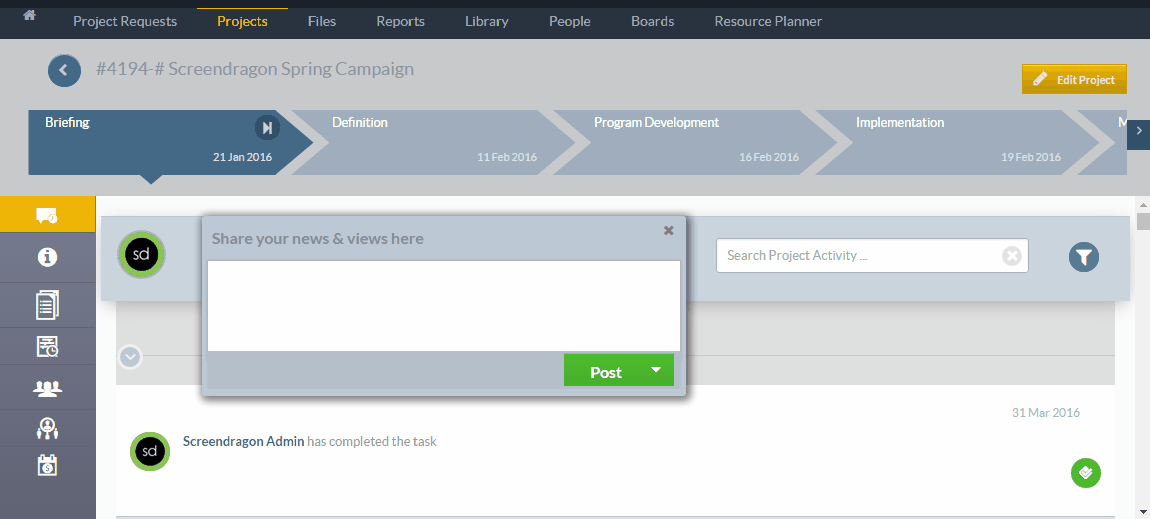 Get feedback quickly
If you're a Screendragon customer and want to get a more detailed overview of our latest release, drop us an email on support@screendragon.com and we'll get it right to you.