Screendragon Named Best Advertising Software Company of 2021 by Digital.com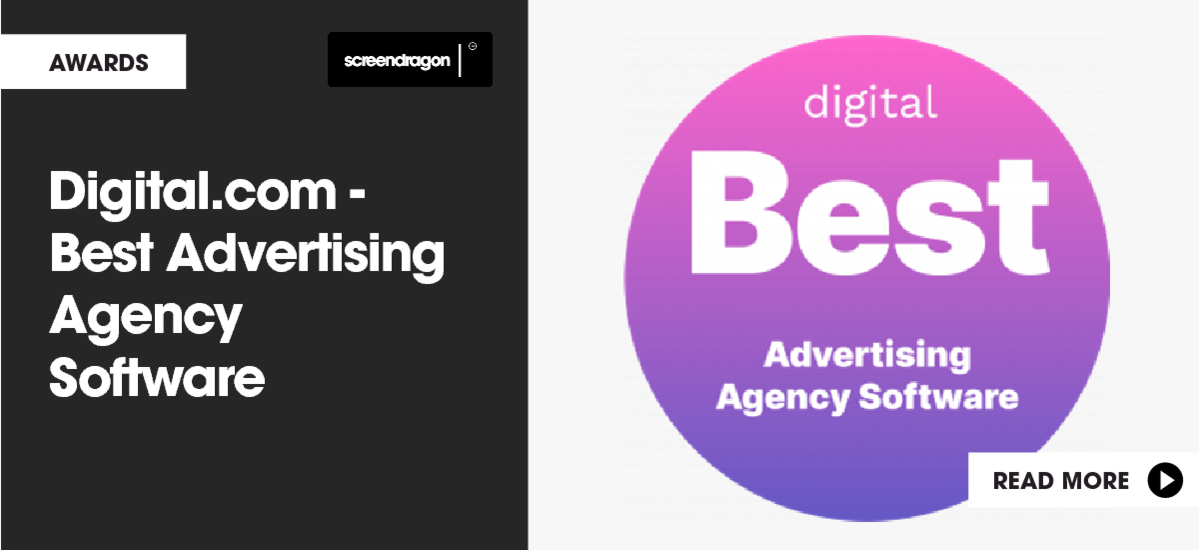 Digital.com, a leading independent review website for online tools, products, and services, has named Screendragon among the best advertising software companies of 2021. Digital.com researchers examined solutions that streamline an agency's workflow while providing integration tools and reporting capabilities.
The main criteria that were examined by Digital.com were the participant's capability in project management, task management, time tracking, and team collaboration. Additional criteria include integration with common work management platforms, content management, and email management systems. The final core capability evaluated by Digital.com was the ability to generate customizable reports to help users gain insight into resource management, revenue tracking, and campaign success.
Screendragon's Advertising Software
Here is a quick summary of the Screendragon product features that delivered the results:
• Project Management
Set-up creative content production workflows to deliver work faster and more cost effectively. Improved approval processes will lead to a shortened project lifecycle and less resource time used!
• Task Management
Screendragon's task management supports multiple workstyles so your team can collaborate whatever way you want. Use Gantt Charts, Kanban Boards and easily adjust timelines, priorities and assignees all from one screen.
• Time Tracking
Use Screendragon's time tracking to complete timesheets fast, efficient and pain-free. Log time, add  comments and submit timesheets for approval – all on-the-go!
• Collaboration
Unite all partners under the same digital roof to share assets, manage timelines, build scopes and review and approve work.
• Reporting
Screendragon offers full reporting capabilities so you can track and manage budgets e.g. comparing estimated vs planned vs actual spend in real-time.
About Digital.com
Digital.com reviews and compares the best products, services, and software for running or growing a small business website or online shop. The platform collects twitter comments and uses sentiment analysis to score companies and their products. Digital.com's research team conducted a 40-hour assessment of over 125 companies from across the web. To access the complete list of best advertising software, please visit https://www.digital.com/best-advertising-agency-software/.