Screendragon's Latest Release: New Features for 6.3.1
Screendragon's latest release will transform the way you manage tasks, allocate time, view the status of work, and customize your work management solution! Release 6.3.1 is a large collection of product improvements that clients can expect to benefit from, and we have summarized the update in five key benefits…

Identify issues early in the resourcing list
We have brought in dynamic revenue recognition forecasting to our project resourcing module. See historic resource v timesheet data as well as future planned spend broken up into useful monthly blocks. You can also edit your resourcing in this view to instantly see the impact across your project budget.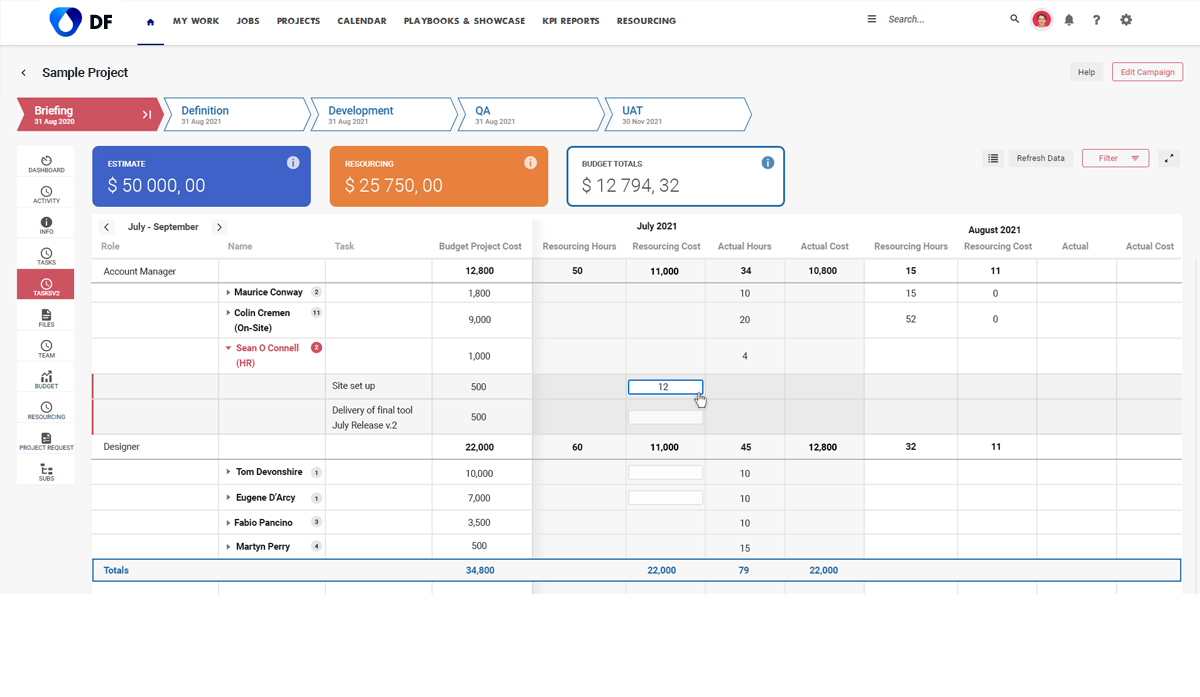 A Kanban design that works for you!
Screendragon clients have different ways of working and we are always striving to meet these varying needs. We have seen more clients utilize phases (e.g., 1 – Briefing, 2 – Development etc.) in conjunction with status so we have introduced the option to view your colorful Kanban in both status and phase views.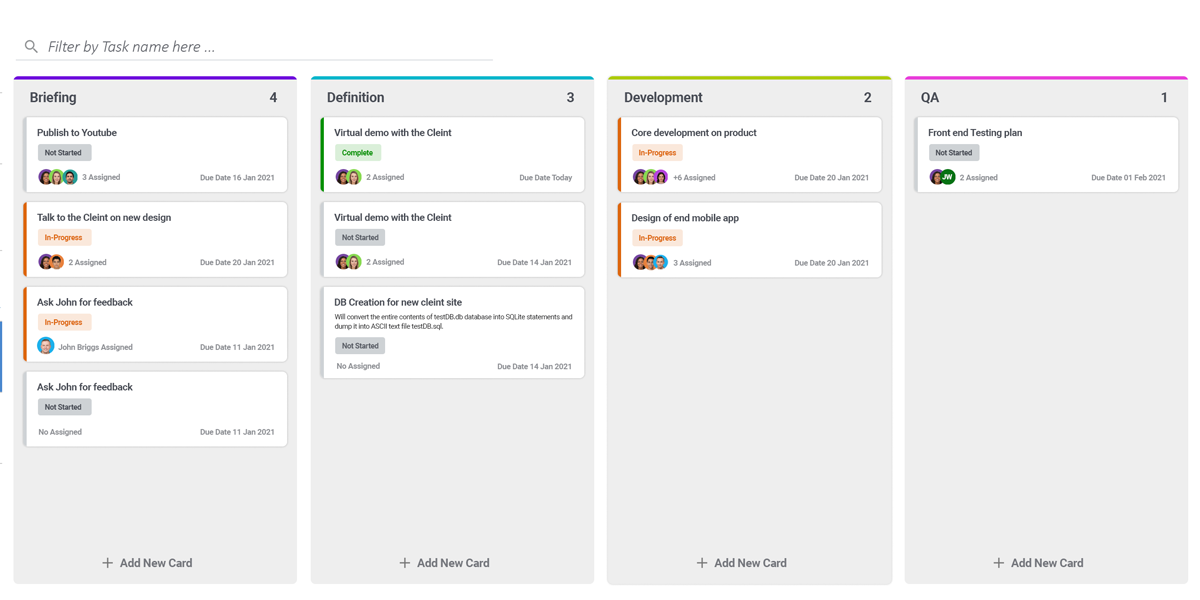 Dynamic, visual marketing calendar
We introduced our marketing calendar feature in 2020 and it's fair to say it has evolved quickly and significantly. We know how important it is for clients to visualize their upcoming work, so we have introduced additional custom view options to see work in the form of a list or through the lens of content thumbnails. A very helpful new capability is that users can now click an asset in the marketing calendar and action it immediately. You can review, revise, and upload new versions, see an history log of changes and keep track of approvals.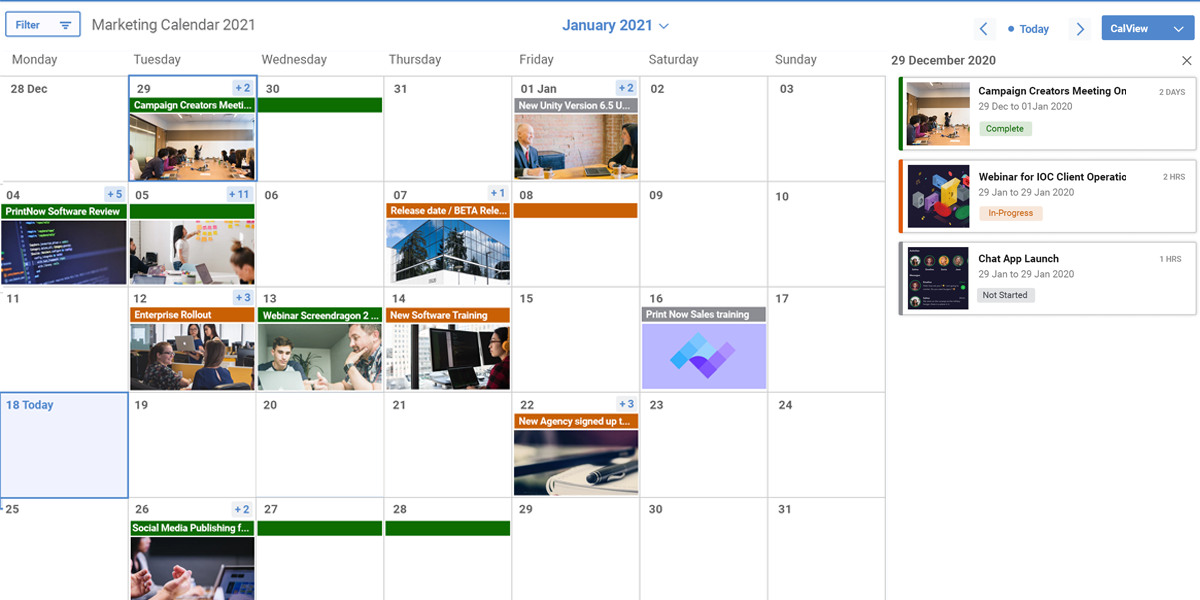 New ways to customize your dashboard
Most of our users are marketers or creatives so it's important we provide opportunities to customize the platform in a visual and engaging way. We have recently added more options for widgets on the homepage enabling customers to create truly personalized branded dashboards! Examples of some new useful widgets on the homepage are KPI reporting snippets, links to relevant reports and projects, planned time by user, and decorative widgets like a clock series based on office location!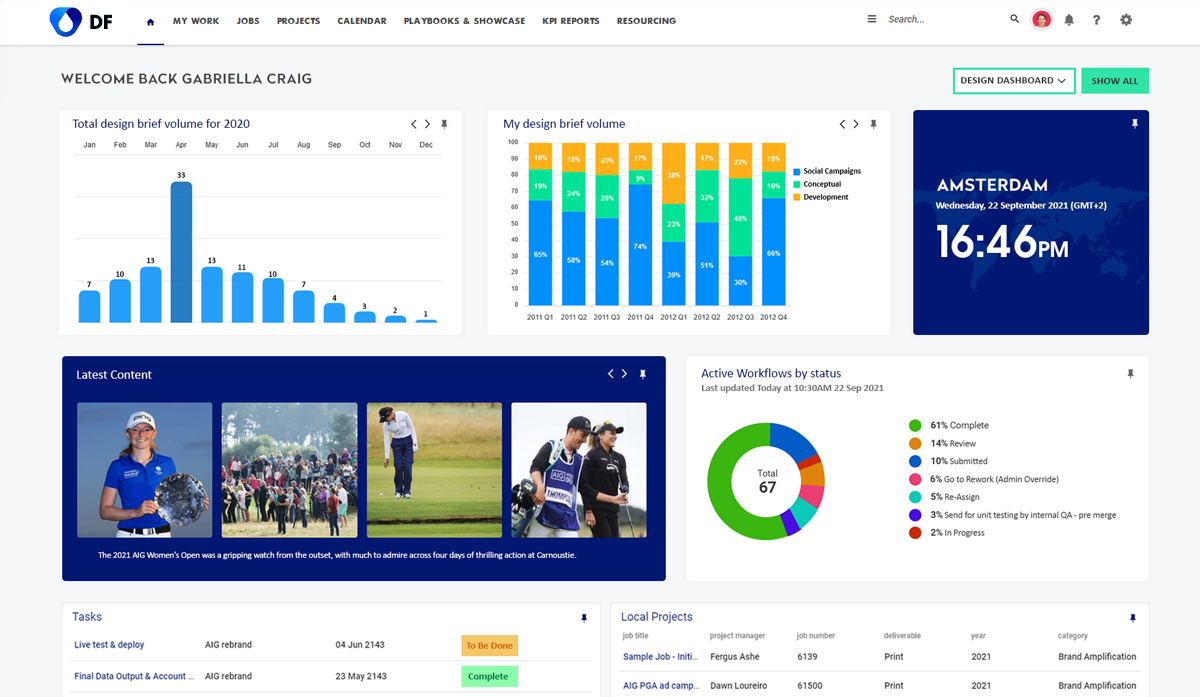 Easily maintain the source data used in forms
Like most work management systems, Screendragon uses matrices to create tables of data that need to be managed by administrator users via the admin tools. Our new feature allows clients to use their own forms and workflows to auto update and push data to these matrices. This enables users to manage their own data structures without needing to contact an admin! This will prove very useful when developing rate cards as a user can add options in a form and the system will auto publish it in the deliverable rate card (once it's approved).
Other time savers and improvements
We can't go through every update in this blog but we can reveal there are even more time savers and innovations that we'd like to mention briefly:
When viewing the capacity heat-map for resources across teams you can now easily click into the day or week to see what a user is resourced to and adjust based on this insight.

Our form matrix output used to be basic text, but it now offers a WYSIWYG functionality! Click on a specific item and it will open the WYSIWYG window where you can format text, add information, and display hyperlinks. Don't be restricted by form limitations when submitting a new application!