Strengthen Client Relationships with Agency Management Software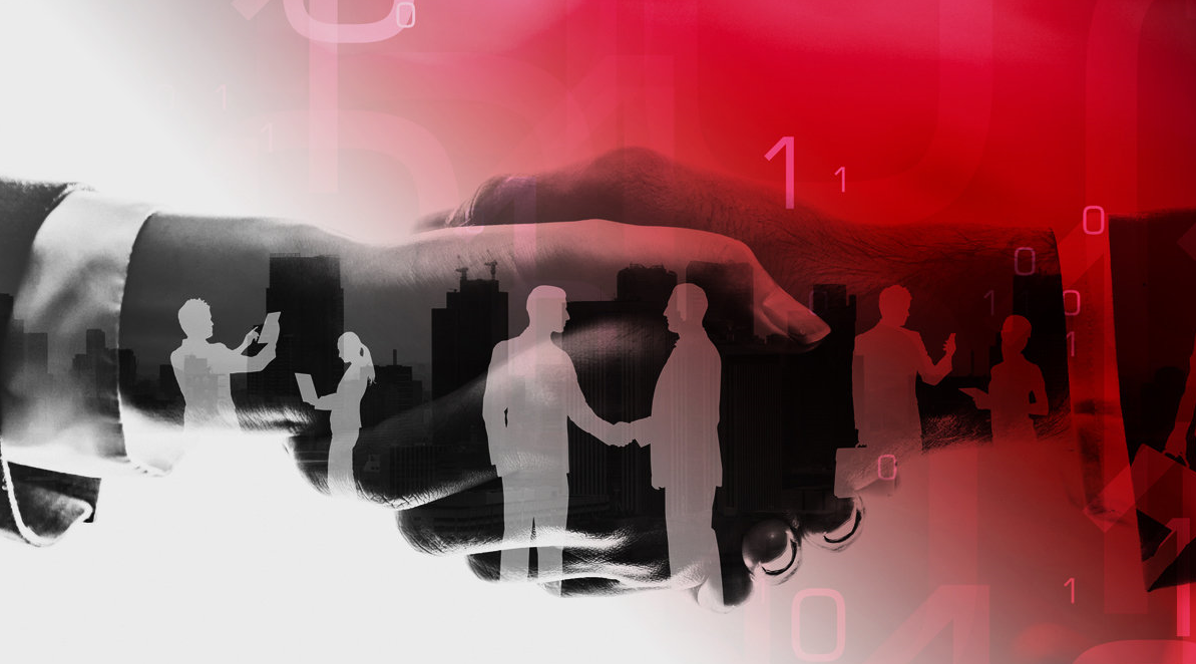 Client- agency relationships are shortening and seem to be increasingly more expendable. In 1987, the average duration of a client-agency partnership was 7 years. When last surveyed by R3 in 2016, the average had dropped to 3 years and it's likely to be even lower now. Many brands now work with several agencies simultaneously so it can be difficult for agencies to foster a special and lasting connection, but technology can play a major role in supporting a great relationship. In this blog we'll explore why these relationships can sometimes fail and what can be done from a technology perspective to ensure that they don't!
Index
Why do client-agency relationships fail?
Clear roles and expectations with smart briefs
Collaboration and approvals with agency management software
Regular, automated agency reports
The future client-agency relationship
Screendragon agency management software
i. Why do client-agency relationships fail?
Many relationships falter in the first year as they are set up for failure. Like with any relationship, communication and understanding is the bedrock of a successful client-agency relationship, but these characteristics can be difficult to develop if they have not been provided for at an early stage. From experience as an agency management solution vendor, the most common reasons for deteriorating relationships are:
Misaligned objectives – When a client and agency have different ideas of success it is a recipe for disaster. For example, a client might want to generate leads, but an agency may go to market with a brand awareness promotion. This will inevitably end in frustration as a client's metric of success differs from the agency.
Blame game – Similar to the point above, the relationship can suffer when there is a disappointing outcome for a client, and they blame the agency for not delivering. If the agency was lacking crucial information, then they may hold the client partially accountable which results in a damaging blame game.
Competitive dynamics – When roles are not clear, competition can develop between internal staff and agencies. On the client-side, staff may fear an agency will interfere with their day job and or even see the agency as competition for their role. Agencies are under pressure to deliver so they will likely execute a job rather than hesitating. If roles aren't clear, then they may occasionally stand on someone's toes by doing so!
ii. Clear roles and expectations with smart briefs
The preliminary stages of the client-agency relationship are critical in determining roles and building an environment wherein all parties can thrive. Before things get going, agencies need to have their research done so that they understand their client's business and their unique needs. The early stages of the relationship should be used for a robust Q&A so that no stone is left unturned. This will enable agencies to build a tailored solution around the client and help clients learn more about the agency. Agree on clear goals and how you can measure every stage of success. Agencies need to be efficient with metrics to show what value they are providing.
The creative brief is the foundation of any successful campaign and partnership. It shapes the client's concept and ensures that everyone is on the same page. When it comes to briefing, it's time to ditch the paper and excel sheets. Digitizing marketing ways of working creates a stronger business continuity framework inside a fast-moving marketing organization. Marketing & Agency team members come and go on a regularly, systems provide a foundation to help onboard new team members more quickly and easily, and the automated archive of past projects and decisions. In addition to helping improve the client-agency relationship, smart briefs will deliver more content, more quickly at less cost.
iii. Collaboration and approvals with agency management software
Agency management systems create an epicentre for all communication between a client and agency. Discussions and requests can often get lost in long email threads or documents so there must be a record of communication between all parties. In addition to being a single source of truth, agencies and clients can also benefit from:
Breaking down siloes – an agency management solution will align disparate teams and ensure everyone is singing from the same hymn sheet.
Reduction in meetings – it's difficult to find times that suit both agencies and clients and it's not always necessary to have a meeting to move forward. Outstanding work requests and issues can be ironed out within the agency tool rather than organizing stand up meetings for every obstacle.
Solid content approval process – relying on email spreadsheets for client approval and feedback can be time-consuming and overwhelming, ultimately negatively impacting the relationship – it's challenging to keep up with who approved what in a manual process, so why not remove this obstacle and utilize automated approvals? Your agency management tool will route work based on an agreed set of criteria which will speed up delivery and reduce stress!
iv. Regular, automated agency management reports
Understand, above all, that you and your client are a team – reporting is a part of this teamwork – it fosters discussion, educates your client on your expertise, and encourages trust and transparency. Systematic reporting creates regular opportunities for discussion and troubleshooting with your clients – discussing small matters ensure they never become full-scale crises by the time you get around to talking things through.
Regular communication & feedback ensures that clients are kept in the loop with the status of their campaigns. Involving them early so they can request changes rather than tinkering with an almost complete product will save time and ensure that a client's view is always kept in mind. Automated project status updates and custom client dashboards will keep your everyone engaged and informed, thus delivering a new level of service to clients.
v. The future client-agency relationship
Before the pandemic, the client-agency relationship was changing due to increasing demands for creative work amid seemingly tightening timelines. The economic setback in 2020 has exasperated this as marketers have tightened their purse strings and are under even more pressure to deliver results. A recipe for a successful partnership is combining data, technology, and automation and letting these components take centre stage in your business. If you are going to work faster and easier in the future, while also getting the most from your team, you cannot forego the benefits of agency management software and automation. Technology can break down siloes, transform talent into results, and make everyone's work easier as a whole. Is it time for your team to invest in agency management software?
vi. Screendragon agency management software
In-house teams and agencies use Screendragon to streamline creative workflows & get-to-market faster. With Screendragon's creative services project management software you can speed up review cycles with digital proofing, manage resources and budgets, and use automated workflows to route assets to the right people at the right time. Screendragon is an expert in working with in-house agencies. Teams at Keurig Dr Pepper, Kellogg's, McCann Worldgroup, TBWA, and many others rely on Screendragon to manage their operations.