Take the pain out of timesheets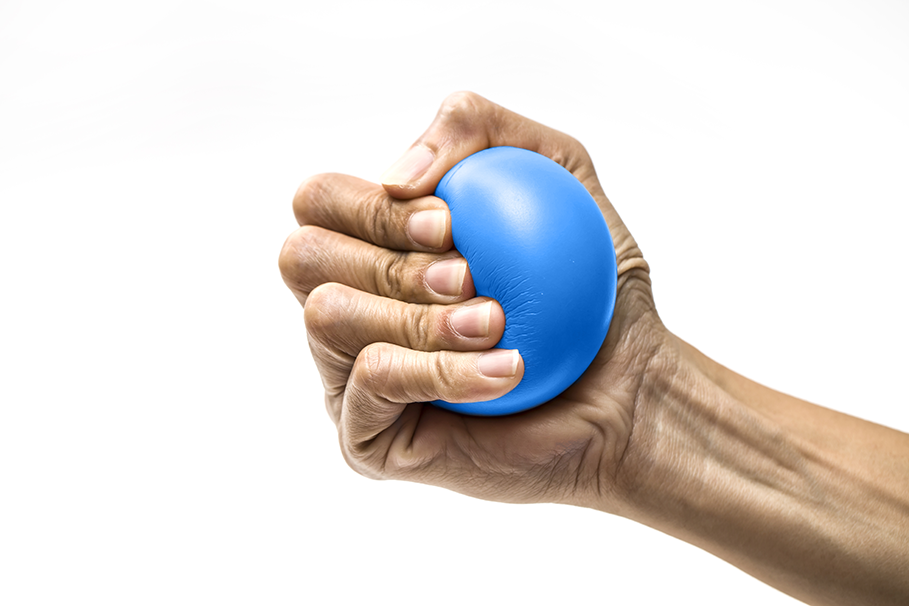 Timesheets are the bane of every employee's life. It's that nasty task that is typically left until the end of the day or worse yet, the end of the week. More often than not, employees are forced with having to use clunky systems that are not user-friendly to complete their timesheets. What should be a two minute simple exercise turns into an arduous process. A process that nobody really wants to participate in, particularly the employees themselves.
So where does this leave you the Manager? Unfortunately, you are left picking up the pieces, finding ways to motivate your team to do something they don't really want to do. In the end of the day, you need visibility into what your team has been working on, is currently working on and what they have lined up to do in the future. Without access to this crucial information, you run the risk of making poor business decisions and potentially, runnning your company into the ground.
The solution? A time tracking tool that your team will want to use. A tool that they can access from anywhere, at any time. A tool that is simple to use – it not only feels good but looks good.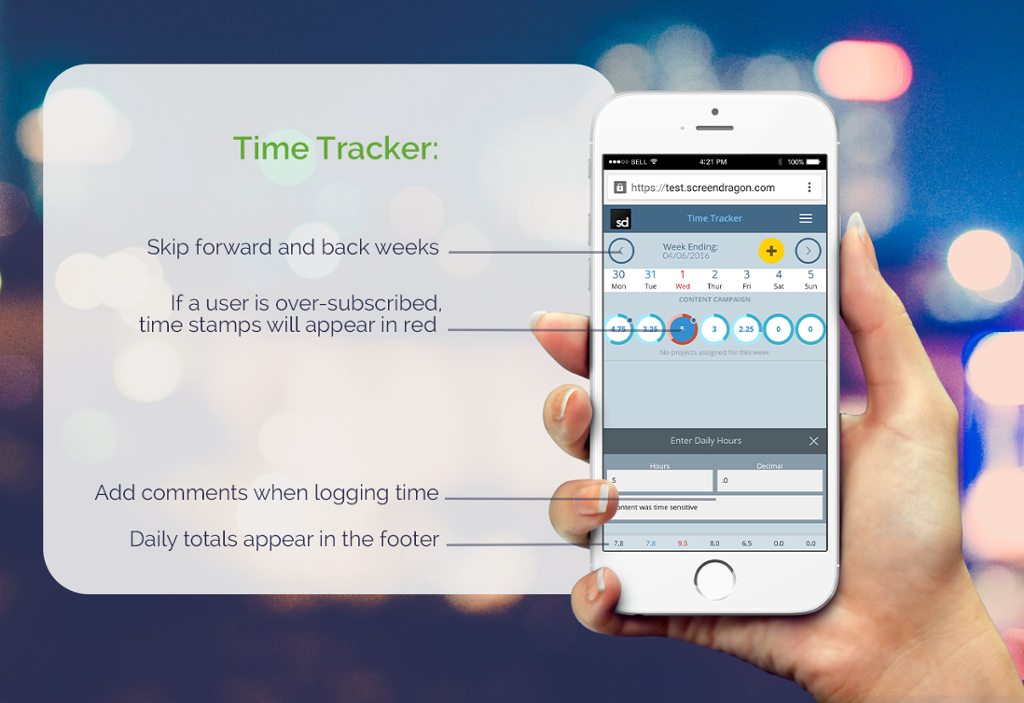 Screendragon Time Tracker makes completing timesheets fast, efficient and pain-free. You can log time, add any necessary comments and submit timesheets for approval – all on-the-go! It integrates seamlessly with our process and project management software to provide you with the helicopter view you need to better align your resources.
Here are just a few of the actions you can complete on Time Tracker Mobile:
Employees
Log time in seconds with our easy-to-use touch screen interface.

Easily add comments when logging time so you can provide management with any necessary feedback.

Add events such as management meetings and annual leave to your timesheet in one touch.

Submit timesheets for approval (if required).
Management
Assign proxy approval for timesheets if you're on holidays or sick leave.

Enable automatic email reminders for employees who haven't completed their timesheets on time.
See Time Tracker in action in this quick video
Screendragon has always placed huge importance on design and usability. It is the reason why some of the world's biggest brands, like Kellogg, Kimberly-Clark and BP, have relied on our software to manage their projects, processes and people. We build software that teams love to use; it is used willingly and gets adopted quickly. Time Tracker works off the same philosophy, simplicity and ease of use are at its core. With over 10 years of experience working with fast-paced marketing and agency teams, you can be assured that we know what makes you tick!
To find out more about how Screendragon software could work for your team, get in touch today. We'd love to chat!