The State of Creative Operations in 2019 – The Ultimate Report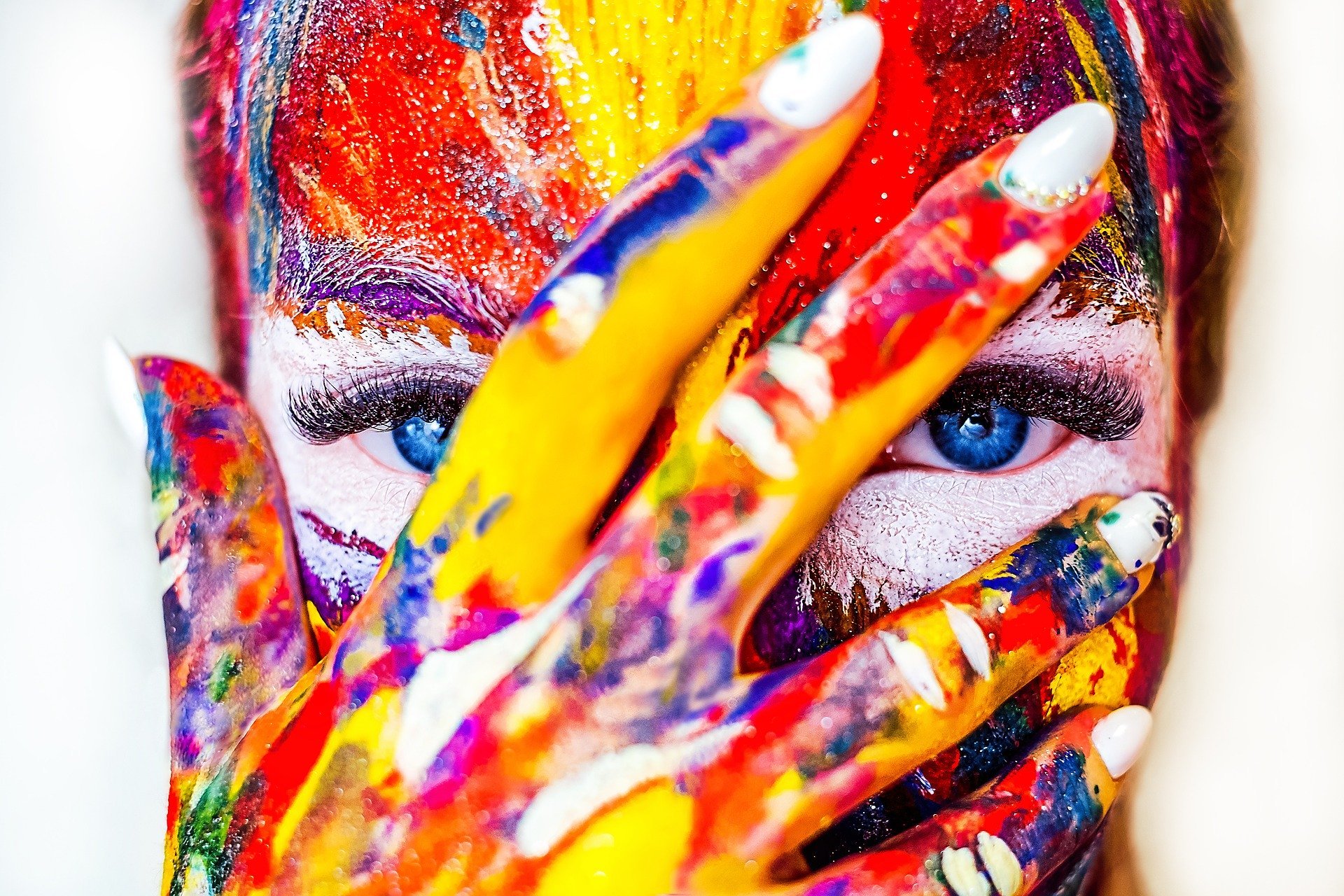 In case you didn't know, Creative Operations is alive and kicking! More and more organizations are realising the benefits of a streamlined creative workflow, for cost savings, a higher standard of work and speed-to-market gains.
Screendragon has been at the helm of the Creative Operations community for over 15 years now, serving creative teams at Keurig Dr Pepper, Virgin Atlantic, Kellogg's and more, with our leading end-to-end creative operations software platform.
In 2018, we conducted the first ever industry wide survey on Creative Operations, to find out about the state of Creative Operations from the creative leaders on the ground – the challenges faced, the tools and tactics used, and the metrics measured. The response was immense; creative leaders were blown away with the insights from our survey and they wanted more!
So, this year we have produced our most comprehensive report on Creative Operations yet. For it, we surveyed over 200 creative leaders including Creative Operations Directors, Creative Services Managers/Directors. The report covers each and every topic relevant to the Creative Operations community, from creative briefs, reviews and approvals, agile, metrics, challenges, secrets to success…and the list goes on!
Here is just a snapshot of The State of Creative Operations in 2019. You can download the complete report here.
As featured on CEO Today, The European Business Review, Entrepreneur.co.uk and The Boss Magazine.
The Growth of Creative Operations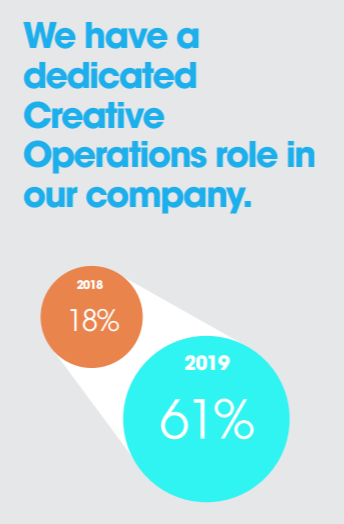 In our survey, we found that there has been a big shift in the focus on Creative Operations compared to last year. In 2018, just 18% of our respondents said they had a dedicated Creative Operations role in their organization, while in 2019 this number has shot to 61%. It's an encouraging step in the right direction, as more organizations begin to realise the benefits associated with streamlining their creative process.
Taking this into consideration, it's no surprise then, that there is an increase in demand for creative work too. In our survey, over 60% of creative leaders said they expect their team to grow in 2019, with over 40% saying they hope to grow it by at least 1-2 team members and nearly 15% saying they plan to grow their creative team by 3-4 members.
Creative Briefs, Reviews and Approvals
The creative brief has the power to make or break a creative project so it's
importance cannot be underestimated. Nearly 60% of respondents in our survey
reported that their biggest challenge with the creative brief process was that their
briefs were "often missing key information". Relying on inefficient tools like email and
instant chat apps to manage creative briefs had a big part to play in this. A thread of
email conversations simply can't deliver the same level of accuracy and efficiency as
a digitized smart brief.

Another key learning from our survey came from the questions we asked around the
review and approval process. Our survey revealed that A. too many people were
involved in the review process and B. creative teams weren't leveraging a digital
proofing tool to manage or track feedback of creative assets.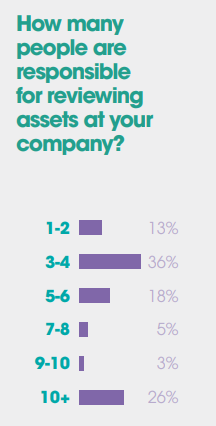 Worryingly, over a quarter of respondents said 10+ people were involved in their review process. We've said it once and we'll say it again, involving the right people at the right time in the process is so crucial for Creative Operations success. Why involve a team member early on in the project if their input is not required? It means interrupting their work as well as potentially slowing down the entire creative workflow. This is something to think about when considering your creative review process.
Agile and Creative Operations
Agile and Creative Operations – can they really go together? Yes and no is the answer, according to our respondents. Yes, in that some principles can be applied and no in
that, a creative team can't realistically expect to operate on agile alone.
We got some great commentary on the topic of Creative Operations and Agile in our survey. Some comments were perhaps more one sided than others, giving special attention to one respondent who had a clear opinion on the matter. On speaking about applying agile to Creative Operations, they said: "It doesn't work. It's like using clingfilm to measure air."

The Secret to Creative Operations Success
In our report, we really wanted to capture the sentiment from creative leaders on the ground. We asked our respondents what they considered to be the one must have attribute for a successful creative leader and the results were a real eye opener.
The diverse range of attributes that were presented really reflect the turning tides in
the creative community in 2019. Business acumen stands side by side with creativity
and innovation. A whole lot is required from creative leaders today, perhaps even too
much…we'll let you be the judge of that.

If you would like to read the full report and get even more interesting insights on Creative Operations in 2019, you can download The State of Creative Operations in 2019 here.
Also, with 2020 just around the corner, we would love to hear what questions you would like us to cover in our 2020 Creative Operations survey. Leave your thoughts in the comment box below!