Using Agency Management Software to Boost Operations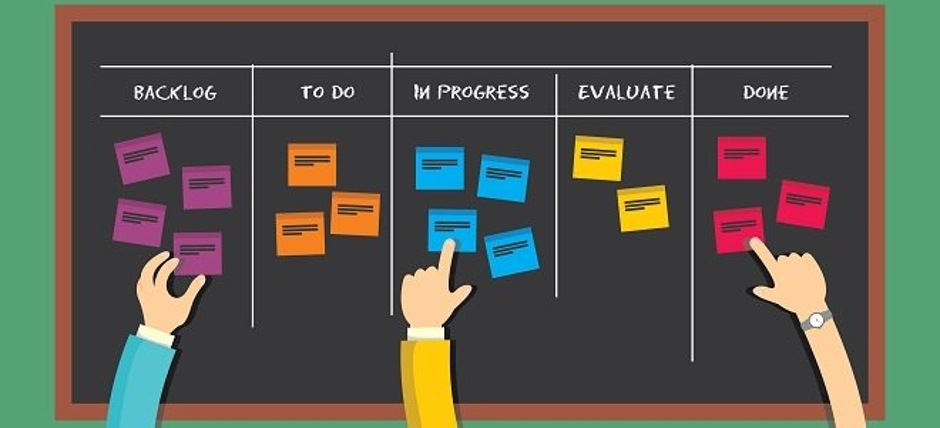 Sometimes it feels like agencies are burning the candle at both ends. Clients are expecting more content and ideas to be produced but timelines are not getting longer – in fact they're often shortening! Now more than ever, it's imperative that agencies follow best practices and utilise technology to minimise fuss while multiplying output. Agency management software can help streamline an agency's operations and boost production.
An agency operation today needs to be robust – capable of aligning projects with the strategic business goals of the business. As creative output is essentially an agency's product, resources need to be effectively managed and utilized to ensure that the hours being put in are working towards maximising the output of the agency.
Delays and disorganization will result in a project taking more time and using more resources than planned. In addition to missed deadlines, there is the negative outcome of an increased cost of production which must be soaked up by the client or the agency itself. As an unhappy client results in a negative customer experience the agency often foots the bill for over-servicing.
In order to consistently meet timelines and estimates, processes need to be very efficient and production must be measured throughout the cycle. Agency management software can streamline operations across your agency (or agencies if there are multiple) ensuring that content is produced faster and with less work needed. This can give agencies more time to focus on their core differentiator – creative brilliance!
Key Success Factors for Agency Management
There are several key success factors that can determine whether an agency is a successful business. Here are the ones that I consider the most important:
Creative brilliance – This is the key differentiator for a content producing agency. Clients expect agencies to deliver big and bold ideas which they feel they may not have the expertise to do so themselves.
Executional excellence – Nowadays there seems to be shorter timelines but higher expectations. An agency needs to be able to execute at a high level of performance to meet each deadline.
Agile organisation – Agencies need to be able to plug into multiple contributors and let others plug into them. A collaborative eco system is needed.
Solid scoping – Scoping is essential to ensure that projects can be estimated accurately to avoid over servicing or unforeseen costs for the client.
Brilliant briefs – Smart briefs ensure that the necessary information is captured at the beginning of the cycle and the project is built from there.
Resourcing rigor – A systematic method of resourcing ensures that the right people can be introduced to a project at the right time. A real-time central resource calendar should be a core part of your agency resource solution.
The Smart Workplace
A smart workplace begins with communication and collaboration. When people think about modern smart workplaces, they imagine futuristic offices with the latest technologies. The smart office concept was borne out of a drive to make people's working life easier and enable people to collaborate more.
Smart collaboration leverages people and resources in a more proactive and dynamic way. Instead of just letting things happen, agency resource solutions can help proactively manage relationships and resources achieving a higher level of performance and business information. Coming up with new ideas, products and services supported by a collaborative working environment is a great way to drive your agency forward. Collaboration across geographic location, department, and skill sets generates one priceless piece of output: new ideas!
Measure to Manage
In the agency world every hour and portion of work needs to be accounted for. If every activity contributes towards the overall profitability of the firm, then the agency management software in place needs to able to measure and effectively report on the performance of the project at any time.
A project and campaign is multi-faceted and as a result there are countless forces at play. Sometimes a designer can take longer than planned and occasionally the copywriters hit a mental block. What if one of the contributors or stakeholders is on leave or busy with another task? Any of these scenarios will cause delays to a project deadline which can have costly implications. By measuring the process throughout, you can spot bottlenecks early and a project manager can rearrange resources to ensure crucial deadlines aren't missed. In addition, there is great value for agencies to retrospectively analyse projects to find out where time and cost savings can be made. Depending on anecdotal evidence can result in bias and inaccurate reports – let the system tell you what's working well.
Technology to influence behaviour
Habits in their nature are difficult to change. We all develop, or sometimes inherit, a 'way of doing things' and our methods may not always align with best practices. When sloppy or outdated processes become the norm, they can harm the overall performance of a company. Projects can take longer than they should when communications are missed, technologies and tools aren't being used effectively, or the right people aren't being assigned to the right tasks.
Agency management technology can enable (or enforce, if preferred) best practices as everyone needs to follow the structure that is developed within the software. Mature and cost-effective methods of working will quickly develop such as more comprehensive briefing, skills matching for projects, time tracking & optimisation and regular reporting.
The common features of Agency Management Software
Time Tracking – Generally speaking, businesses in any industry need to keep tabs on how their greatest resource is being used. Accurate billing and budget projections help keep companies profitable, as does the reduction of nonbillable project tasks.

With built in time tracking abilities, agency managers can get real-time progress updates, data-backed timelines and increased transparency–which is a huge plus for clients.

Capacity Planning – There are only so many hours in a day and, inevitably, there will be times when they are unable to get everything done. You'll have to pick and choose what your team should focus on first, based on the bandwidth and resources they have available.

Capacity planning provides the insights to allow you to make the absolute most of the resources available.

Project Management Dashboard – Visual reporting and dashboards can give project contributors a snapshot of the project performance at any stage of the cycle. Agency management software will display how many hours have been used, at what cost, and who is (or was) involved.

Briefs – Better briefs make the entire project easier and ultimately quicker. A comprehensive briefing system ensures that all necessary information is captured before a project begins. This means that the next steps can be completely automated as the system informs who needs to be involved, what tasks need to be completed, how long it will all take and for what cost. Your agency management software will become the best project manager in the building – all as a result of strong and concise briefs!

Reporting – Agencies depend on data to determine to operate profitably and effectively for their clients. They need to know who is performing well, what kind of campaigns are produced at what speed and what types of content are causing delays and distractions. Agency resourcing will enable you to identify the right and wrong people for the job, ensure that all contributions are measurable and enable your agency to be aware of and promote its core strengths.
Screendragon Agency Management Software
Screendragon is an end to end software solution that supercharges projects and streamlines operations for agencies. Find out how Screendragon's agency management solution can supercharge your agency and boost profitability with smart briefs, quick approvals, talent management, automated workflows and rigorous reporting!