The one question that a CMO shouldn't have to ask – who is doing what and when?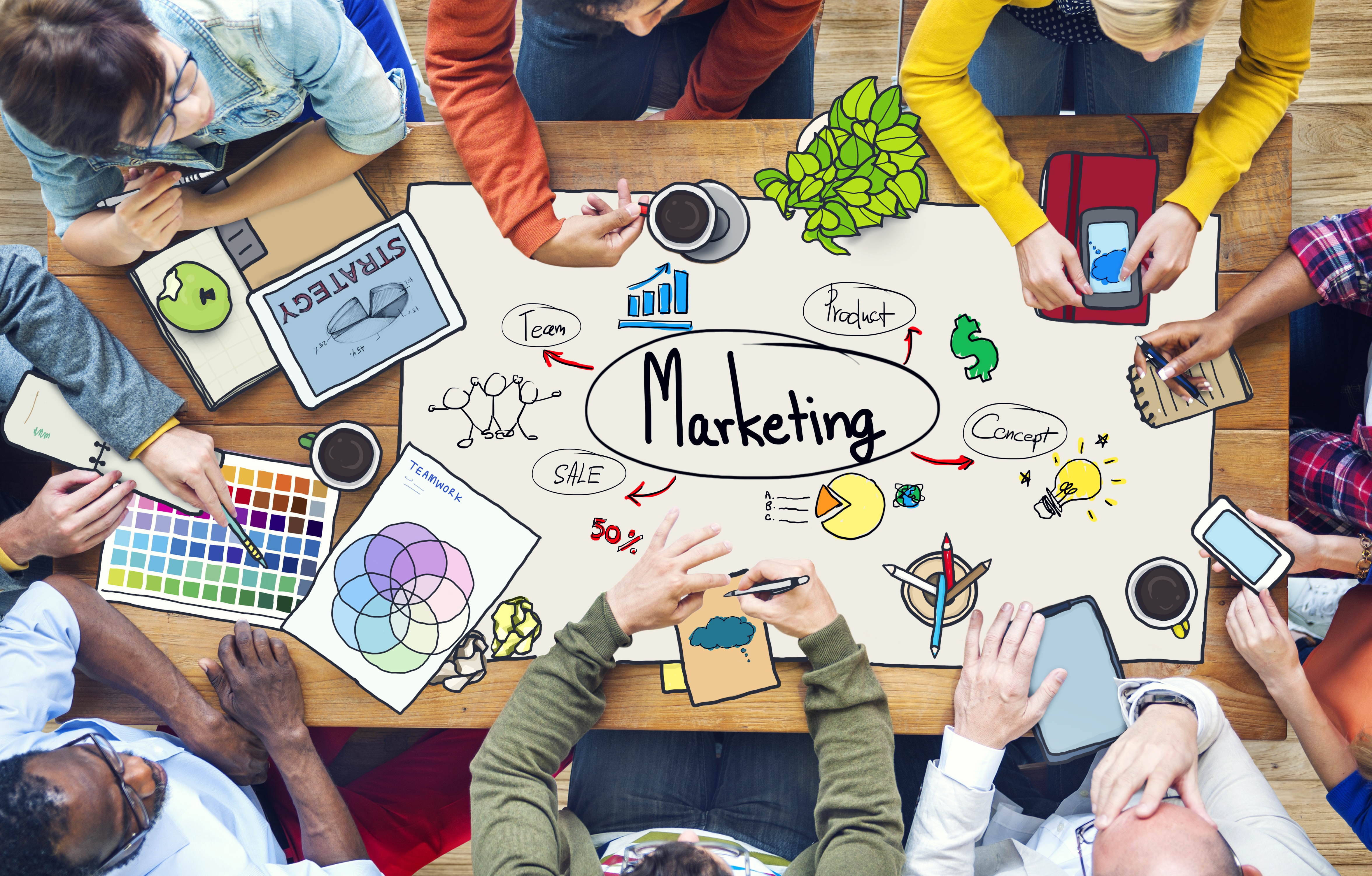 The modern day marketing team is a bit of a mixed bag – keeping tabs on all of the different roles isn't an easy task, but nevertheless, it is a requirement. How can you expect to make smart decisions about budget spend if you don't know exactly how your campaigns or resources are performing?
In 2013, Scott Brinker was ahead of the curve when he penned the blog – "In the land of marketing, operations may become king". In an increasingly data-driven environment, CMO's need to pay just as much attention to the execution and impact of their marketing as to the actual marketing itself. Why did we miss that deadline? What resources are not performing and why? Have we capacity to take on new projects? Having the ability to answer these questions and others is what will steer your marketing in the right direction and inevitably, ensure you make the business decisions that count.
Crucially, it is here that the power of visibility comes into play – the secret sauce of any high-performing CMO.
Why visibility is so important for CMOs?
It may seem like an obvious question to ask but more often than you think CMO's are guilty of underestimating the power of transparency. As new roles evolve in marketing departments, the need for a centralized view on all moving parts becomes even more critical. A collection of excel files or weekly status meetings may give you some kind of an insight into where things are, but when considering the bigger picture (as in your marketing strategy), you are at a serious loss if you don't have an across-the-board view of marketing operations at your finger tips.
Marketing is a fast-paced game, demands change quickly, and processes need to be adapted to meet needs. Real-time visibility provides you with up-to-the-minute knowledge of exactly what's happening within your organization. For example, a powerful marketing project management solution will enable you to see how projects are progressing, identify productivity roadblocks and get a snapshot of resource utilization. As the saying goes "knowledge is power", without it you leave yourself open to poor decision making and that's not a position any CMO wants to be in.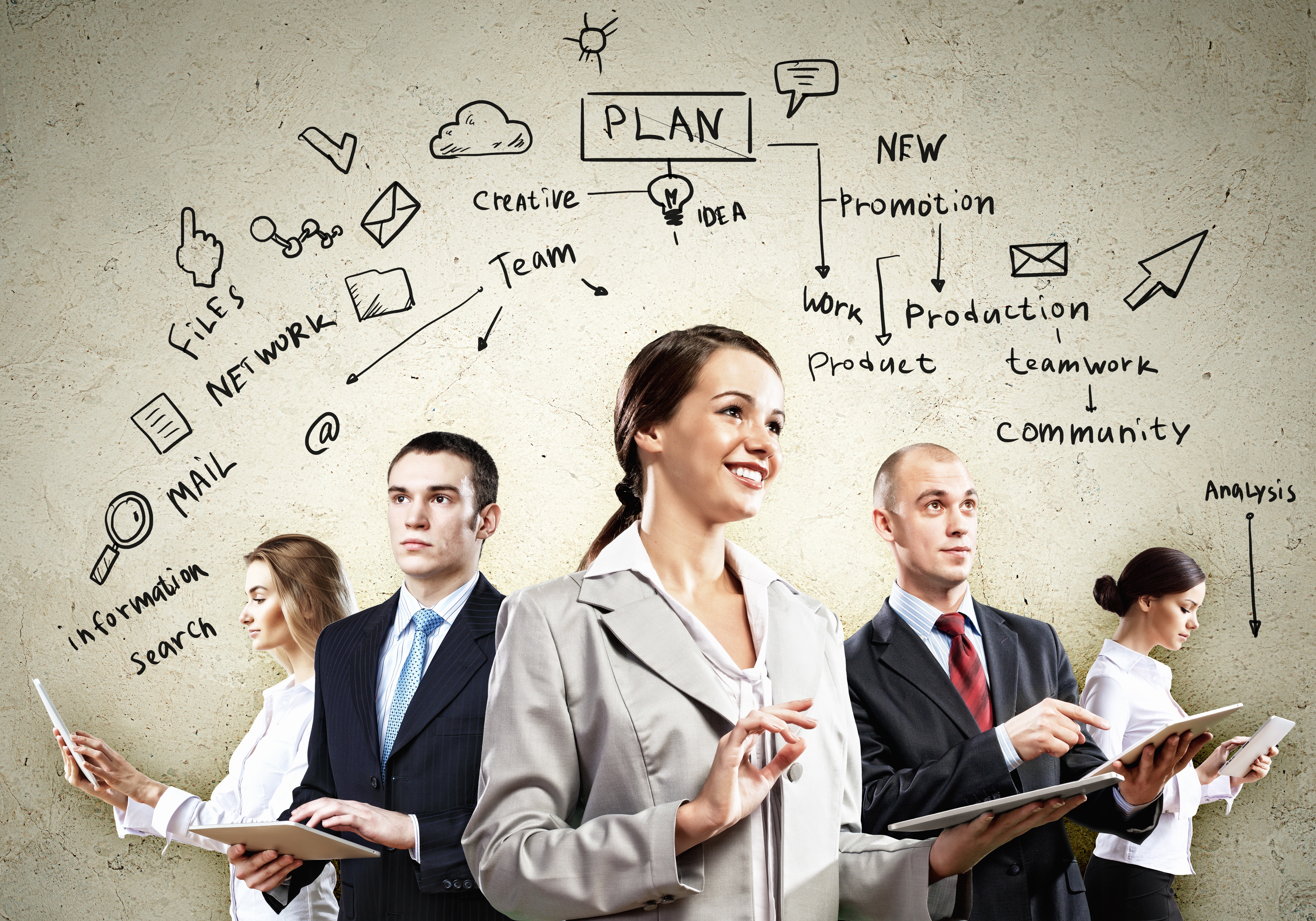 What type of visibility does a CMO require?
So, we've learnt that visibility is the key to becoming a smarter CMO, but exactly what level of visibility is required? Here are three core area that every CMO should have visibility on:
Resource level
Resource visibility will help you and your team to stay on course. A marketing project management software solution that has centralized resource management capability will give you a clear insight into what your resources are working on now and in the future. A smart at-a-glance design, can enable you to see exactly where the availability and constraints are within your organization and allow you to plan accordingly.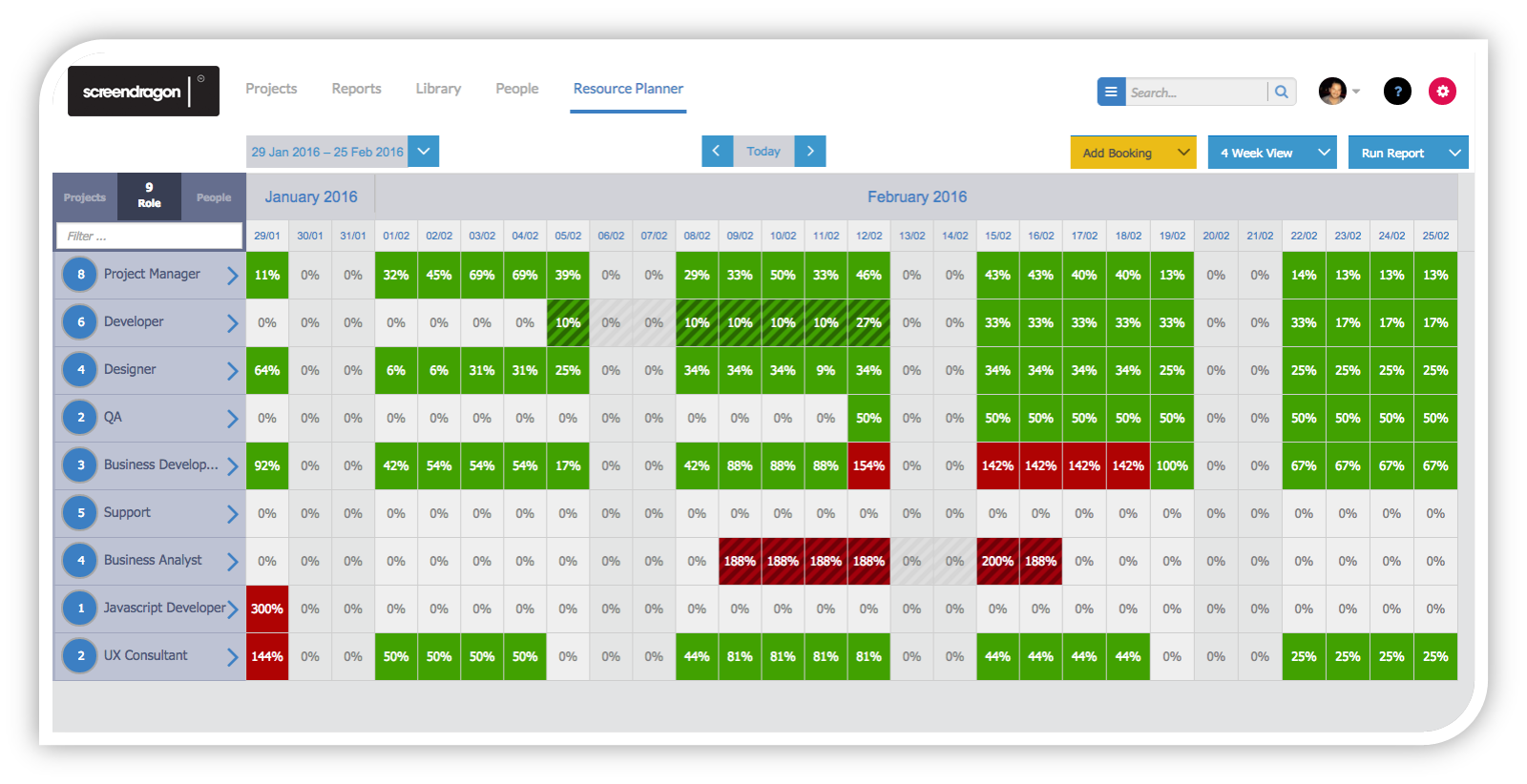 Screendragon's resource utilization view lets you see what resources are over or under allocated in one view. Users can filter by individual or role e.g. easily view what capacity the design team have for next week.
Project status level
As a CMO you need to be able to get a helicopter view of what projects are being worked on and what stage they are at. In our experience, having this kind of information at hand can be the difference between a CMO who is at the top of their game and capable of making a smart decision at the drop of a hat, to a CMO, who understandably isn't as confident in his or her decision making abilities. In other words, it pays to be knowledageble, particularly in marketing where there is an expectation that you work in a more agile fashion.
Ideally, your marketing project management solution will have a Project Portfolio Dashboard that provides you with real-time visibility on the status of all projects in one view.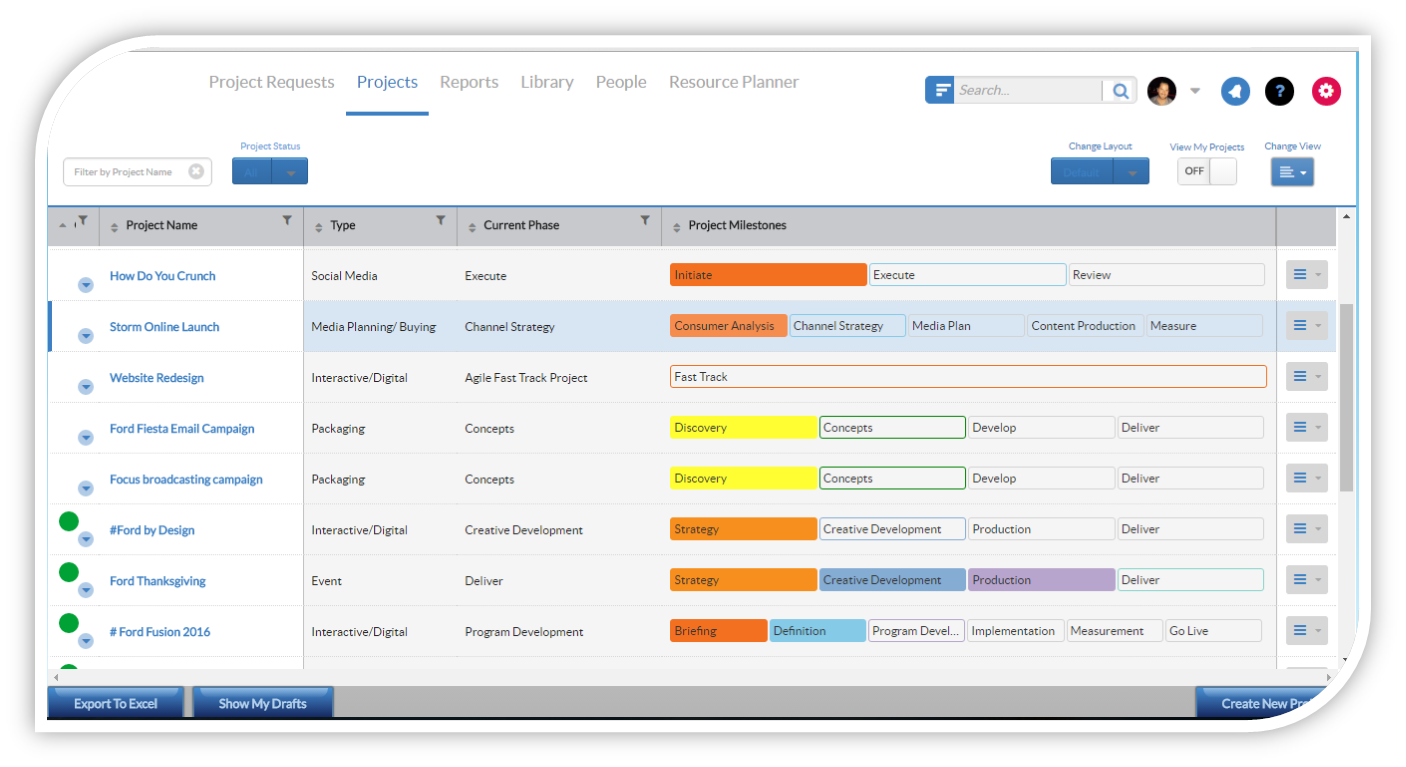 Screendragon's Project Portfolio Dashboard offers a selection of real-time views on project status including the project phase view above.
Budget level
Sometimes you can under-estimate or over-estimate your budget for a project. Having access to a reporting tool that enables you to visually compare your estimated budget versus your actual spend, will help you to keep your spending in-check as well as allow you to budget more effectively for future projects. In addition, most tools will enable you to export your budget information as an Excel document so you can easily share it with internal stakeholders.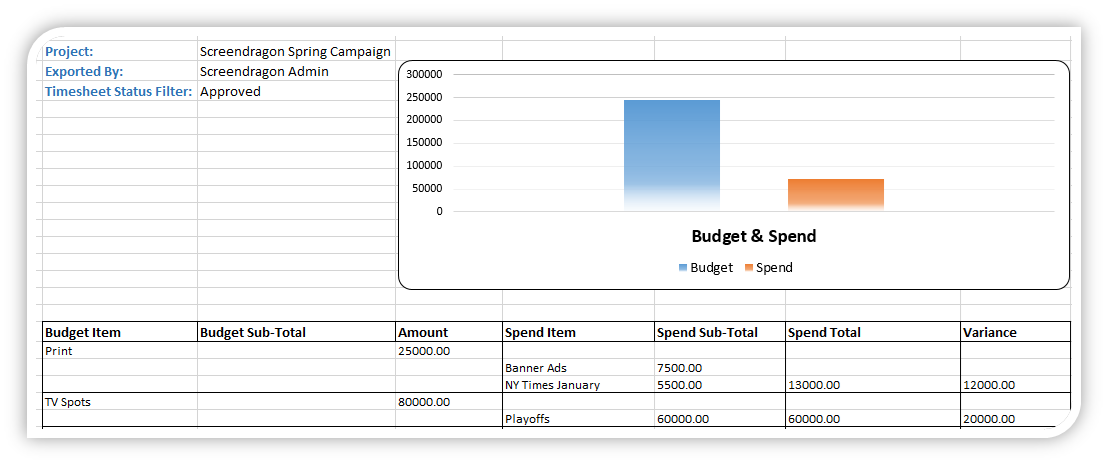 Screendragon enables you to export project budget information as an Excel document, allowing you to effectively visualise project spend and share it with colleagues.
Easily create reports on Screendragon to visualize scheduled versus actual resource costs over a specific time range.
Screendragon is a a cloud-based project, resource and workflow management solution designed for the needs of high-performing teams. Check out our customer case studies to see how we are creating visibility for top marketing teams at Kimberly-Clark, Kellogg's and BP, or simply book a free personalised demo and see how Screendragon could help improve your bottom line!